Wood, TP
(1882 - 1915)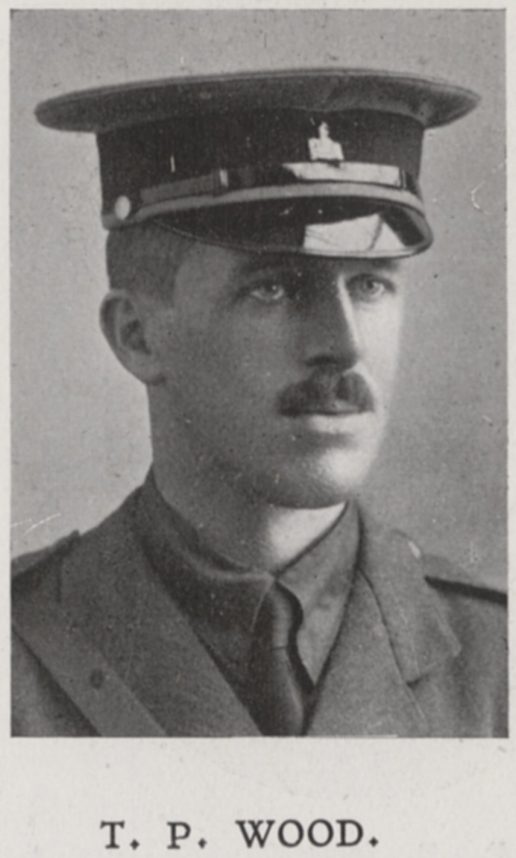 Key Facts
DATE OF BIRTH:
23rd July 1882
YEARS ATTENDED THE COLLEGE:
1896 - 1901
HOME ADDRESS WHEN AT THE COLLEGE:
Roslyn, 25 Howard Road, South Norwood
REGIMENT
Gurkha Rifles, Indian Army Reserve of Officers
FINAL RANK:
Lieutenant
DATE OF DEATH:
25th September 1915
AGE AT DEATH:
33
WHERE HE DIED (or was wounded)
Loos
LOCATION OF GRAVE OR MEMORIAL:
Neuve-Chapelle Memorial. Panel 18
Lieutenant Thomas Percival Wood
Born 23rd July 1882, Thomas was the son of Thomas Wood, a shipping agent, and his wife Mary. He had a younger brother, Henry, at Dulwich. Upon leaving the College in 1901 he went up to Peterhouse, Cambridge, to read Classics. Whilst at Cambridge he rowed for Peterhouse and was a keen member of the Cambridge University Volunteer Rifles. He graduated with Second Class Honours in 1904 and from 1906 to 1907 was headmaster of the Lycée Ampère, a prestigious coeducational Catholic school in Lyons most famous as the alma mater of Charles Baudelaire. He then pursued further study at University College London, where he was intimately involved in social and sporting life. In 1910 he emigrated to India, where he became the headmaster of La Martinière College in Lucknow. In 1912 he joined the Freemasons, and throughout his time in India he was a keen officer in the Lucknow Volunteer Rifles. He married Frances Mary Darwall on 21st October 1913.
In February 1915 Thomas enlisted in the Indian Army Reserve of Officers, and was attached to the Gurkha Rifles. After four months in Quetta, Thomas and his men sailed for France. They disembarked at Aden to assist the British garrison there in driving 30,000 Turks out of Shaikh Othman, a nearby town. Thomas landed at Marseilles in the August of that year, where he remained for several weeks before proceeding to the front at Neuve Chapelle. At 6 in the morning on 25th September 1915, Thomas and his men were ordered to attack the trenches of the 13th Prussian Regiment. As they crossed no-man's-land they suffered from the effects of the gas which had been emitted from the British trenches prior to the attack. They arrived at the Prussians' parapet without heavy losses but found that the surrounding wire was cut only in a few places. The Prussians inflicted very heavy casualties with machine-gun fire before Thomas and 35 of his men got through the wire. They were all mown down, and Thomas's body was carried away by the Germans. His bravery received special mention in The Indian Corps in France, and he was survived by his wife and his infant daughter Edith.