Walker, WAS
(1874 - 1915)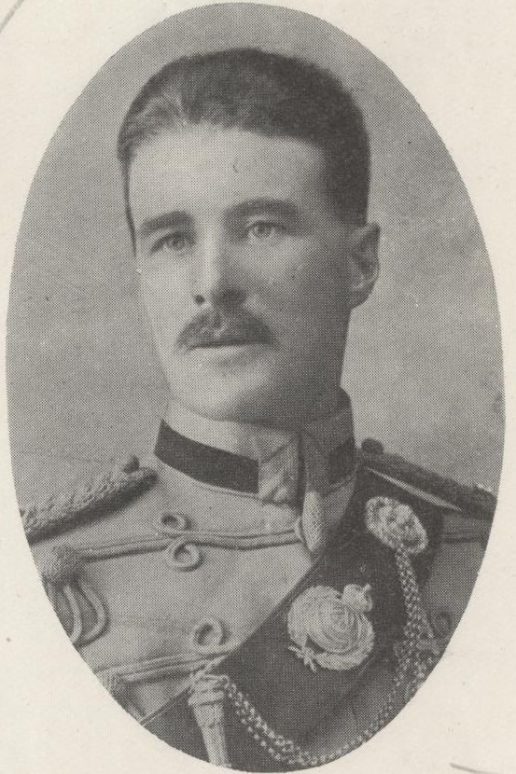 Key Facts
DATE OF BIRTH:
31st October 1874
YEARS ATTENDED THE COLLEGE:
1885 - 1889
HOME ADDRESS WHEN AT THE COLLEGE:
11 Croxted Road
REGIMENT
46th Punjabis, Indian Army
FINAL RANK:
Major
DATE OF DEATH:
12th April 1915
AGE AT DEATH:
40
WHERE HE DIED (or was wounded)
Mziona
LOCATION OF GRAVE OR MEMORIAL:
Taveta Military Cemetery. III B 1
Major William Archibald Smail Walker
Born in Bengal on October 31st 1874, William was the second of four sons of Alexander Walker, a Major-General in the Royal Artillery, and his wife Anne. He joined the College in the spring of 1885, having previously been at the Prep – it was a path which had already been taken by his elder brother Alexander, and which would go on to be followed by their two younger brothers as well. William left Dulwich after just over four years, in the summer of 1889, and subsequently went on to attend Sandhurst. After passing out in 1893 he took a commission in the Indian Army, travelling to the subcontinent shortly afterwards. He spent his first year attached to the Somerset Light Infantry, before becoming a full member of the Indian Army in late 1894. He was later posted to the North-West Frontier, where in 1897 he was involved in heavy fighting with local tribesmen around Malakand and Bajaur, before taking part in the Tirah Expedition at the end of that year, during which he was promoted to Lieutenant. Having spent time with the 45th Sikhs and the 40th Pathans, he would go on to become a founding member of the 46th Punjabis in 1900, with whom he would go on to be promoted to Captain and, ultimately, in 1912, to Major.
In January 1915, almost six months after war had been declared in Europe, William was part of a company sent to East Africa, where he was attached to the 130th Baluchis, and placed in command of a section of the outpost line along the Tsavo River. Three months later, on April 12th, he was part of a party of eight which was out inspecting sentry posts when they were ambushed by German forces – William and two of the rest of his party were killed in the engagement. He was survived by his widow Marion, and their daughter Anne. His youngest brother Arthur, a fellow OA, would go on to be lost in action during the retreat across the Somme in March 1918.