EN Winch First Widow Letter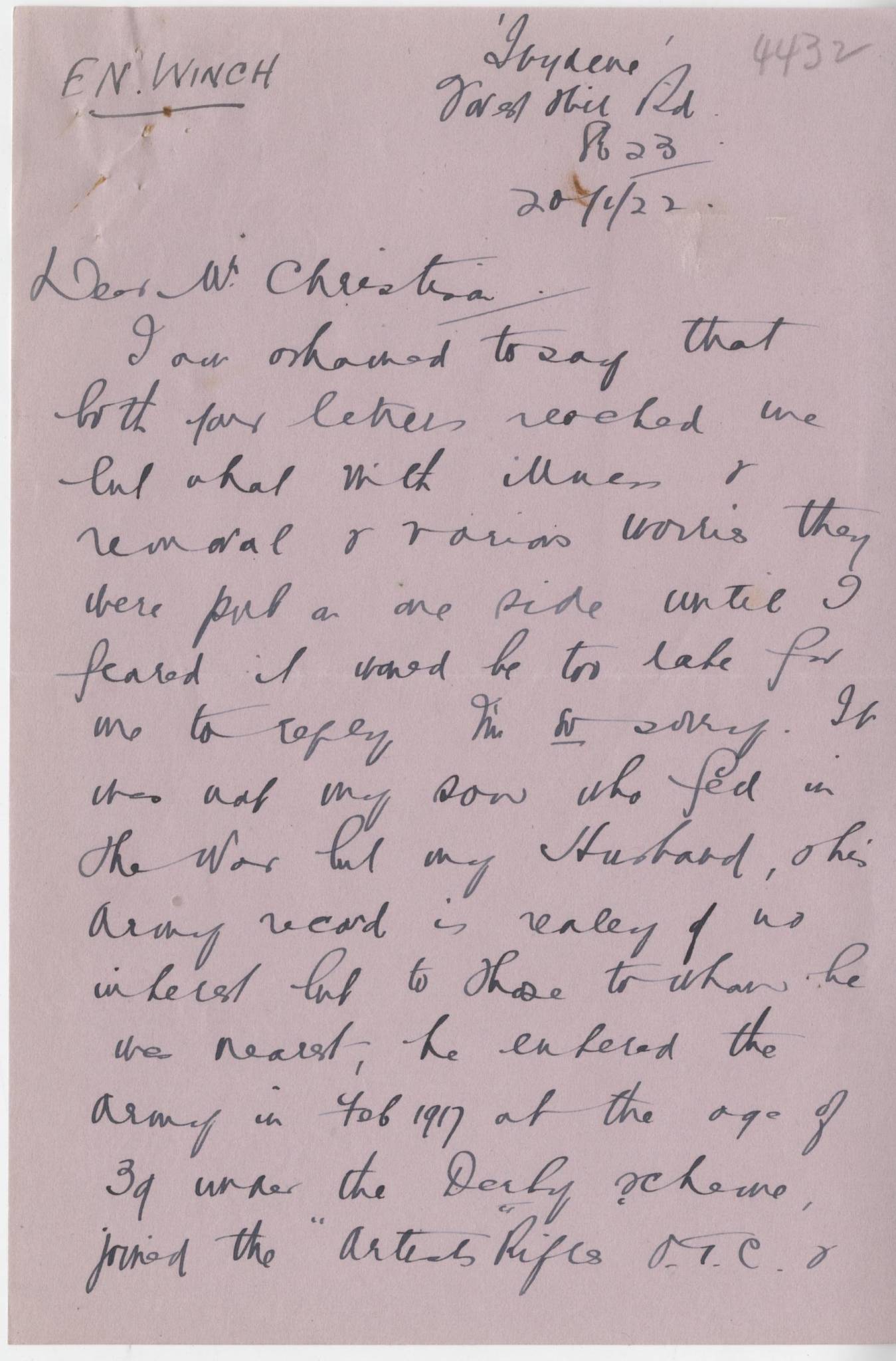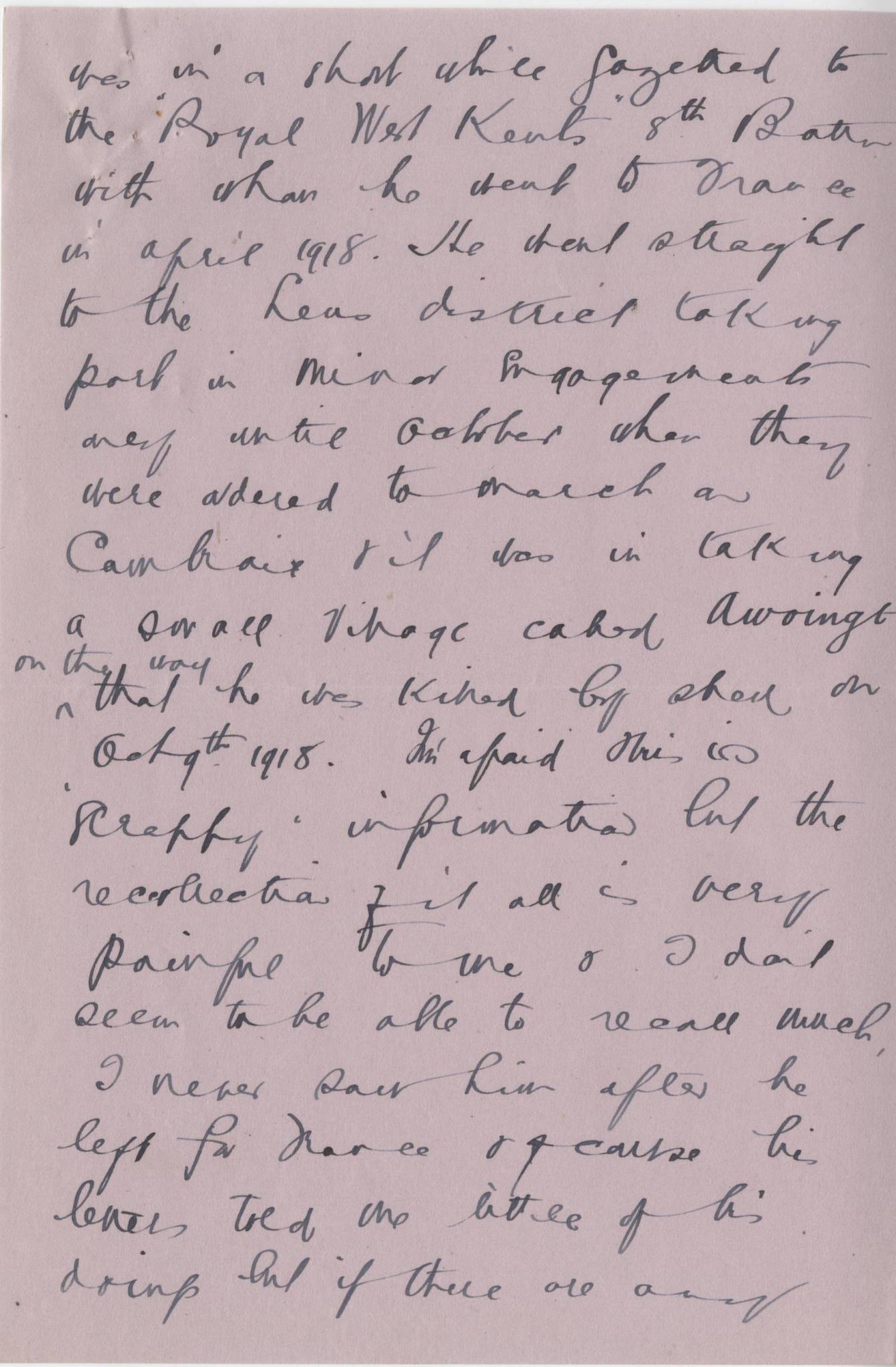 'Ivydene'
Forest Hill Road
SE23
20/1/22
Dear Mr. Christison,
I am ashamed to say that both your letters reached me but what with illness & [removal?] & various worries they were put on one side until I feared it would be too late for me to reply I'm so sorry. It was not my son who fell in the war but my Husband, & his army record is really of no interest but to those to whom he was nearest, he entered the army in Feb 1917 at the age of 39 under the Derby scheme, joined the "Artists" Rifles O.T.C. & was in a short while gazetted to the Royal West Kents 8th Battalion, with whom he went to France in April 1918. He went straight to the [Leas?] district taking part in minor engagements only until the October when they were ordered to march on Cambrai & it was in taking a small village called Awoingt on the way that he was killed by shell on Oct. 9th 1918. I'm afraid this is 'scrappy' information but the recollection of it all is very painful to me & I don't seem to be able to recall much, I never saw him after he left for France & of course his letter told me little of his doings but if there are any questions you would like me to answer I should be glad. I am sending a photo.
He was at the Royal Exchange Assurance from the time he left school until he joined up, his popularity wherever he went was extraordinary much of which he attributed to his training at Dulwich College, & he left a boy aged 9 to follow in his footsteps at the College when I am able to get him 'in'.
With many apologies for my great rudeness & negligence
I am
Yours very truly
Florence C. Winch