Wragge, A
(1883 - 1916)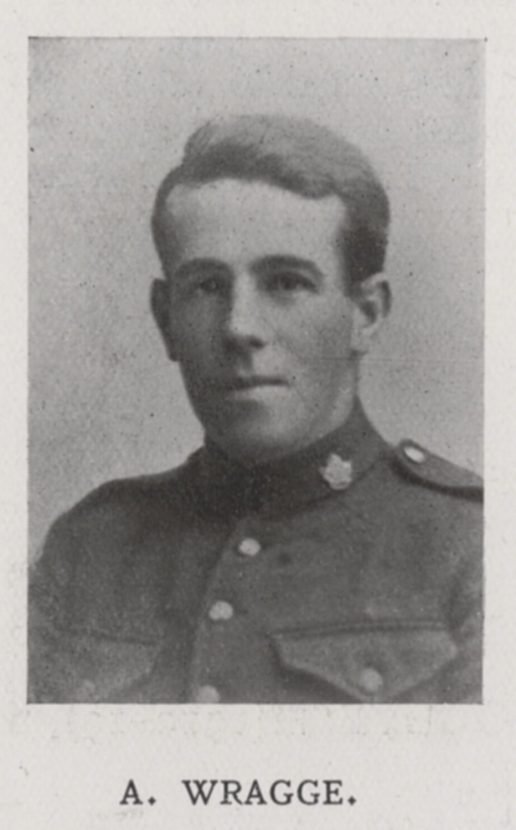 Key Facts
DATE OF BIRTH:
30th October 1883
YEARS ATTENDED THE COLLEGE:
1897 - 1901
HOME ADDRESS WHEN AT THE COLLEGE:
47 Alleyn Park, West Dulwich
REGIMENT
13th Battalion, Canadian Infantry
FINAL RANK:
Private
DATE OF DEATH:
6th September 1916
AGE AT DEATH:
32
WHERE HE DIED (or was wounded)
Somme
LOCATION OF GRAVE OR MEMORIAL:
Puchevillers British Cemetery. IV A 36
Private Ayrton Wragge
Born on October 30th 1883, Ayrton was the second son of brickmaker George Wragge, who had two Old Alleynian brothers, and his wife Anne, who were both originally from Cheshire. In the summer of 1897, having been at the Prep, he came to the College, where he joined his elder brother Alfred. After four years as a pupil he left in the summer of 1901, whilst a member of the Classical Remove. Upon leaving he spent a short time working in the city as a clerk with his father's company, before emigrating to Canada during 1903. He spent time working as a hired man on various farms in Manitoba, before, in 1906, taking a land grant to establish a homestead of his own in a tract of unsettled land near what would become the town of Quantock, in Southern Saskatchewan.
In June 1915, almost a year after war had been declared in Europe, Ayrton volunteered as a member of the Canadian Infantry, subsequently sailing for Europe, and ultimately arriving in England on October 30th 1915, his 32nd birthday. After nearly six months at a training camp in Surrey he and his unit went over to the continent for the first time in June 1916, as part of the preparations for the Somme. He went on to serve through the first two months of the Battle, before being seriously wounded at Mouquet Farm on September 5th. These injuries soon turned out to be fatal, and he passed away the following day at a casualty clearing station.