Robinson, HB
(1860 - 1918)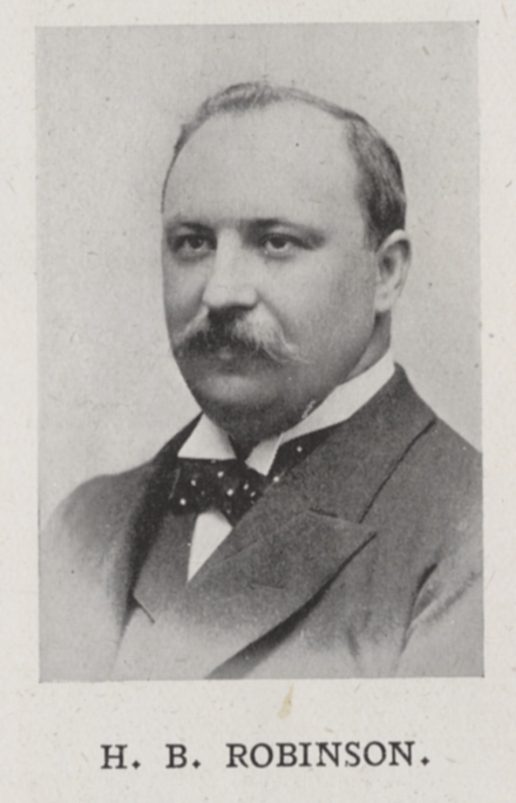 Key Facts
DATE OF BIRTH:
6th August 1860
YEARS ATTENDED THE COLLEGE:
1873 - 1879
HOME ADDRESS WHEN AT THE COLLEGE:
7 York Crescent, West Norwood
REGIMENT
Royal Army Medical Corps
FINAL RANK:
Major
DATE OF DEATH:
31st July 1918
AGE AT DEATH:
57
WHERE HE DIED (or was wounded)
England
LOCATION OF GRAVE OR MEMORIAL:
Highgate Cemetery. 67. 41041.
Major Henry Betham Robinson
Henry was born on August 6th 1860, the eldest of six children of a leather worker, also named Henry Robinson, and his wife, Susannah. He spent six and a half years at the College, between the beginning of 1873 and the summer of 1879, and in his final year was Vice-President of the Science Society as well as a member of the 2nd XV. From Dulwich he went on to St. Thomas's Hospital, where he qualified as a surgeon. He was awarded the Gold Medal in Medicine at the London M.B. Examination in 1885 and by 1887 was a fellow of the Royal College of Surgeons. During this period he worked in a series of minor appointments at St. Thomas's before, in 1893, becoming a fully-fledged member of the surgical staff; the same year Henry was also made Hunterian Professor by the R.C.S. Over the next several years he gradually became consulting surgeon to several more London hospitals, including St. Mary's, Plaistow, and the East London Hospital for Children in Shadwell. He was also involved in many activities outside his role as surgeon: in the wider medical sphere he served as Examiner in Surgery for the Universities of both London and Manchester, and he was also a Member of the Council at the Metropolitan Counties Branch of the British Medical Association, ultimately serving as the branch's representative on the National Council. More generally he was a reservist in the Royal Army Medical Corps, being promoted in 1908 to the rank of Captain. He had also served as President of the Alleyn Club in 1897 and as Master of the Cheselden Masonic Lodge, based at St. Thomas's.
Upon the commencement of war in 1914 Henry was called up to the R.A.M.C. and made chief surgeon of the 2nd London General Hospital, a position he also held at the opening of the 5th London General Hospital and the King George Military Hospital, when they opened later. He had taken on these new responsibilities on top of those he already had as a surgeon from before the war, meaning that for some time he was holding down a highly important role in six hospitals all at one time. It is believed that the stress and strain caused by so much work was a major contributor to his death, from ill health, on July 31st 1918. He was survived by his wife, Eveline, and their son, Ronald.