Lafone, AM
(1870 - 1917)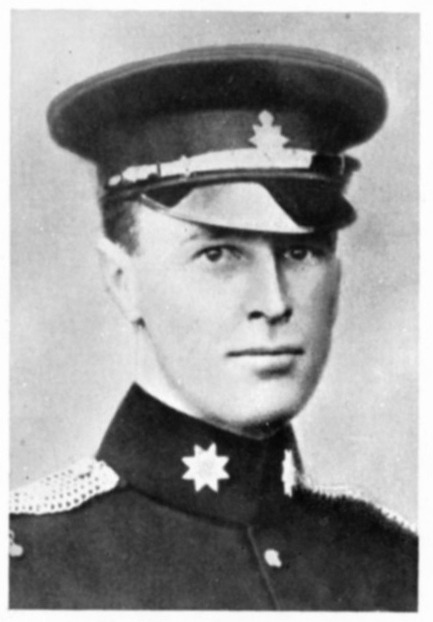 Key Facts
DATE OF BIRTH:
19th August 1870
YEARS ATTENDED THE COLLEGE:
1881 - 1889
HOME ADDRESS WHEN AT THE COLLEGE:
2 Alleyn Crescent, West Dulwich
REGIMENT
1st County of London (Middlesex) Yeomanry
FINAL RANK:
Major
DATE OF DEATH:
27th October 1917
AGE AT DEATH:
47
WHERE HE DIED (or was wounded)
Beersheba
LOCATION OF GRAVE OR MEMORIAL:
Beersheba War Cemetery. Q 7
Major Alexander Malins Lafone
Born on August 19th 1870, Alexander was the younger of two sons among six children born to Henry Lafone, the managing director of Butler's Wharf, who was also a Governor of Guy's Hospital and would later go on to be a Dulwich Estate Governor, and his wife, Lucy. He joined the College in September 1881, four years after his elder brother, Henry, and would go on to be at Dulwich for the next eight years. After leaving in the summer of 1889 he spent two years at the City and Guilds Engineering College and from there went on to work for an engineering firm in Lincolnshire. In 1894 he went out to India, where he spent three years as assistant manager on a tea estate in Assam, before returning to London and joining his father in business at Butler's Wharf. December 1899 saw Alexander take up a commission in the Imperial Yeomanry and he shortly afterwards went to serve in the Boer War, although he was wounded and invalided home in January 1901. Whilst back in England he was engaged with several reservist units and by July 1902 was a Captain in the Middlesex Yeomanry. The following year he was sent to Northern Nigeria by the Colonial Office and in 1905 was placed in charge of Kabba Province. Repeated bouts of fever resulted in him returning to England, and he went on to become a director of several companies, whilst also maintaining throughout this period a strong connection with his old unit as a reservist, and by 1914 had reached the rank of Major.
The outbreak of war in 1914 saw Alexander recalled to full-time army service, and in April 1915 he sailed to Egypt where he was placed in command of B Squadron of the Middlesex Yeomanry, based at Suez. For part of that year he and his unit were posted to Gallipoli, before returning to Egypt that November. Throughout the summer of 1916 he led several missions in the Sinai desert, before being reassigned to Macedonia, where his unit spent nine months across that winter. In June 1917 they were returned to Egypt once more, this time in preparation to be part of the assault on Palestine that autumn. On October 27th he and his men were posted on Hill 720, not far from the town of Beersheba, when they came under a prolonged Turkish assault. For over seven hours he calmly and coolly led by example as his men held the hill, despite heavy shelling, vastly superior enemy numbers and suffering consistent losses. Eventually, when there were only three fully uninjured men left in the platoon he commanded those who were still able to retreat,and continued the fight on his own until he was mortally wounded. His leadership, devotion, and bravery that day resulted in his being posthumously awarded the Victoria Cross.