Hearson, RP
(1893 - 1918)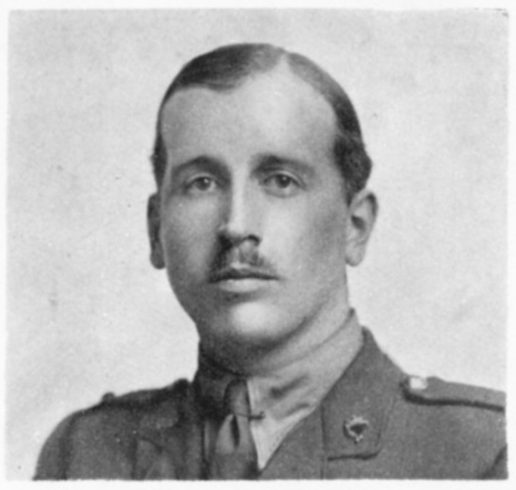 Key Facts
DATE OF BIRTH:
30th April 1893
YEARS ATTENDED THE COLLEGE:
1906 - 1908
HOME ADDRESS WHEN AT THE COLLEGE:
Roborough, 5 Chatsworth Road, West Norwood
REGIMENT
Reserve Cavalry Regiment
FINAL RANK:
Lieutenant
DATE OF DEATH:
23rd March 1918
AGE AT DEATH:
24
WHERE HE DIED (or was wounded)
Jussy
LOCATION OF GRAVE OR MEMORIAL:
Pozieres Memorial. Panel 6
Lieutenant Richard Philip Hearson
Born on April 30th 1893, Richard was the middle of three sons who were amongst the five children born to stationer Richard Hearson and his wife, Florence. Not only would all three boys go on to attend the College, but their sister Winifred would also go on to marry an OA, Arthur Girvan. Richard started at the College in the spring of 1906, and was a pupil for around two and a half years, leaving at the end of 1908 while a member of the Upper Fourth on the Engineering side. From Dulwich he went up to the British Locomotive Works, near Glasgow, where he began to train as a locomotive engineer, later joining the Midland Railway, based at Derby, to continue his training.
In September 1914, a month after the outbreak of war, Richard enlisted as a member of the 17th Lancers before, the following June, taking a commission in the Worcestershire Regiment. In January 1916 he was promoted to Lieutenant and not long afterwards transferred to the Reserve Cavalry Regiment. For much of this period he had been based in Ireland, and in the spring of 1916 was involved in the putting down of the Sinn Fein-led Easter Rising. In October 1916 he went over to France for the first time, attached to the 5th Royal Irish Lancers, and for the next eighteen months was serving on the Western Front, including at Cambrai. On March 23rd 1918, while serving as Regimental Signalling Officer, he was killed in action at Jussy, near St. Quentin. His younger brother, George, also an OA, would die later that year from tuberculosis he had caught while serving in India.