RM McGregor Career Description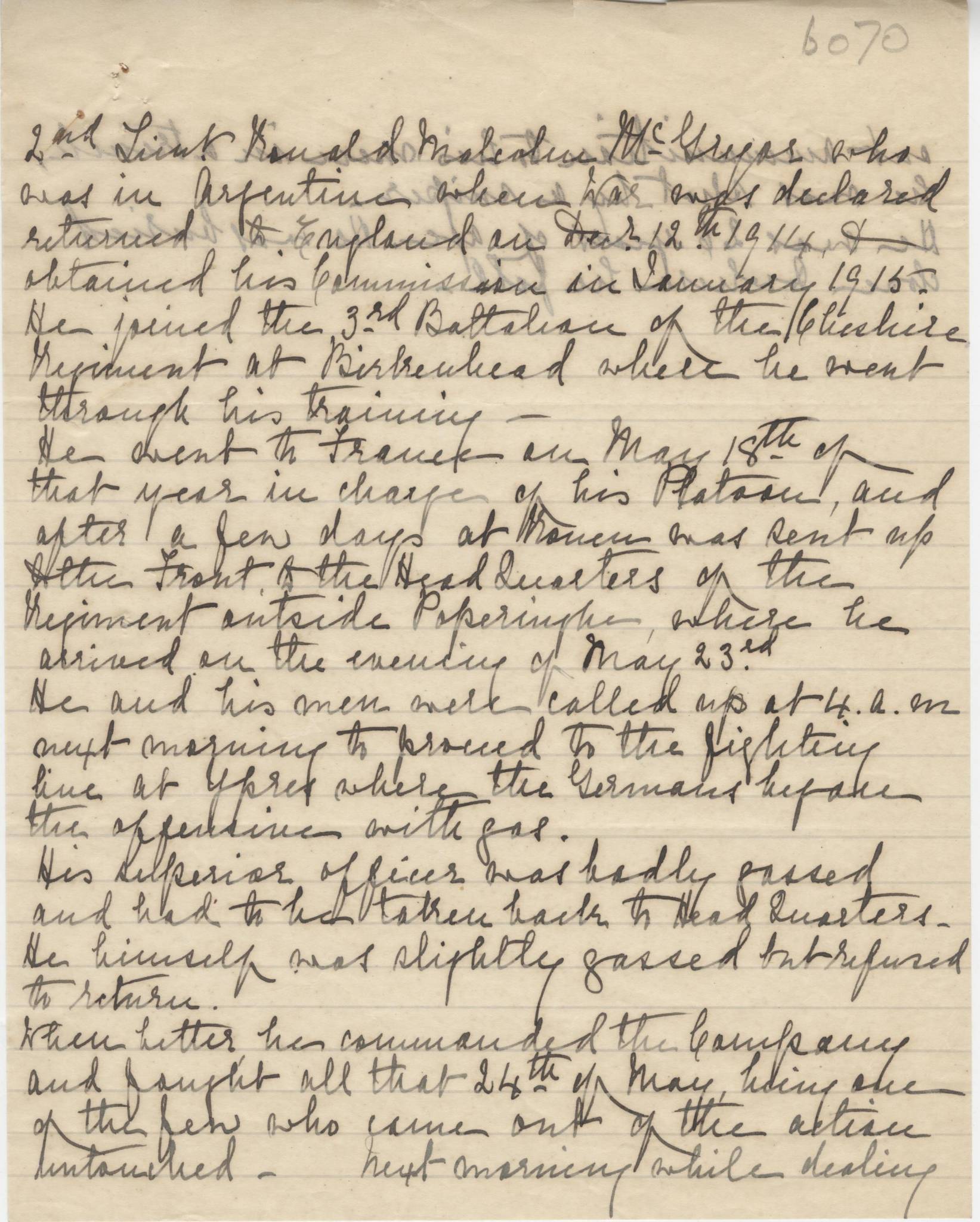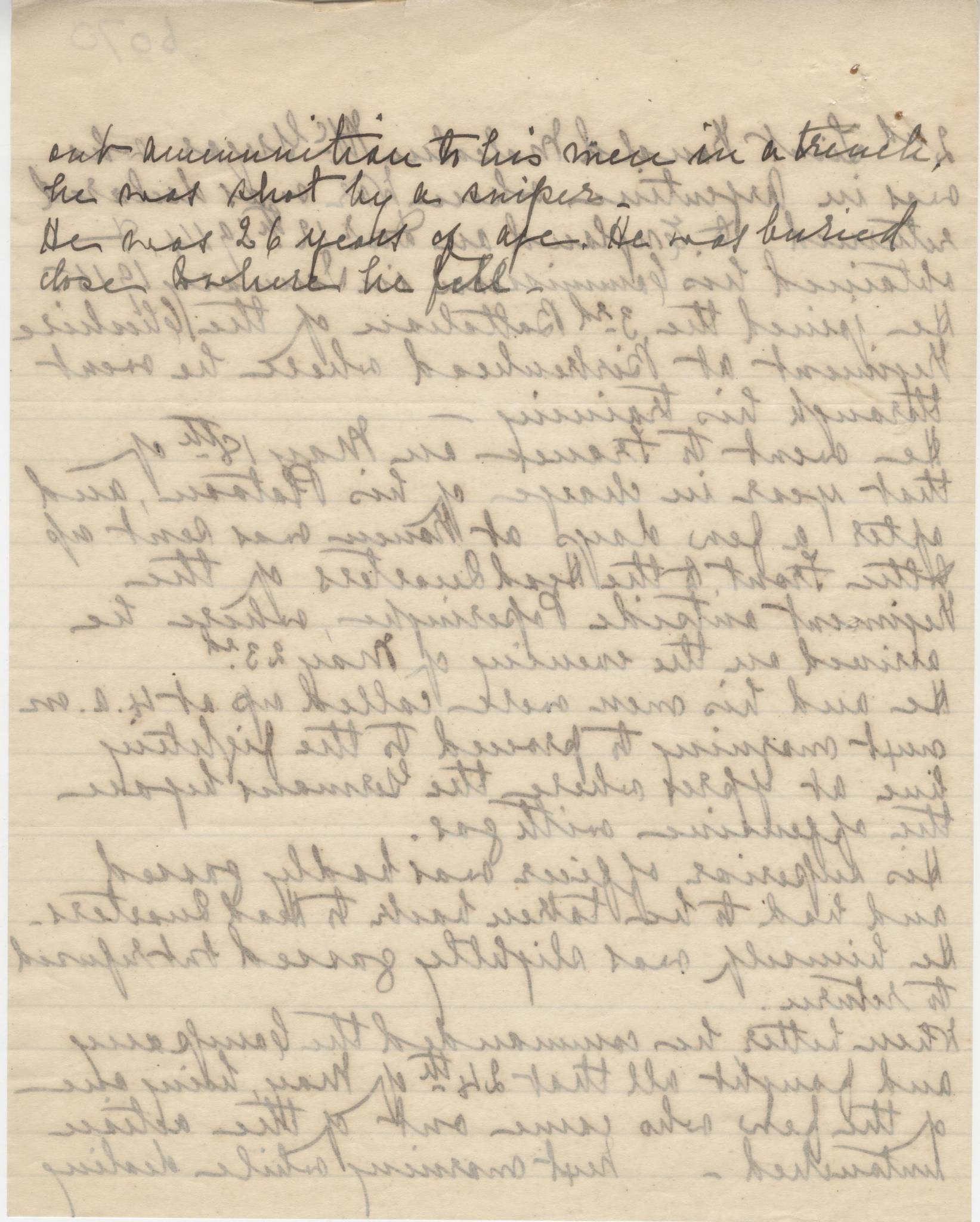 2nd Lieut. Ronald Malcolm McGregor who was in Argentina when war was declared returned to England on Dec. 12th 1914, & obtained his commission in January 1915. He joined the 3rd Battalion of the Cheshire Regiment at Birkenhead where he went through his training.
He went to France on May 18th of that year in charge of his platoon, and after a few days at Rouen was sent up to the front, to the Head Quarters of the Regiment outside Poperinghe, where he arrived on the evening of May 23rd.
He and his men were called up at 4a.m. next morning to proceed to the fighting line at Ypres where the Germans began the offensive with gas.
His superior officer was badly gassed and had to be taken back to Head Quarters. He himself was slightly gassed but refused to return.
When better he commanded the Company and fought all that 24th of May, being one of the few who came out of the action untouched.  Next morning while dealing out ammunition to his me in a trench, he was shot by a sniper.
He was 26 years of age. He was buried close to where he fell.