PG Bailey LH Bailey Letter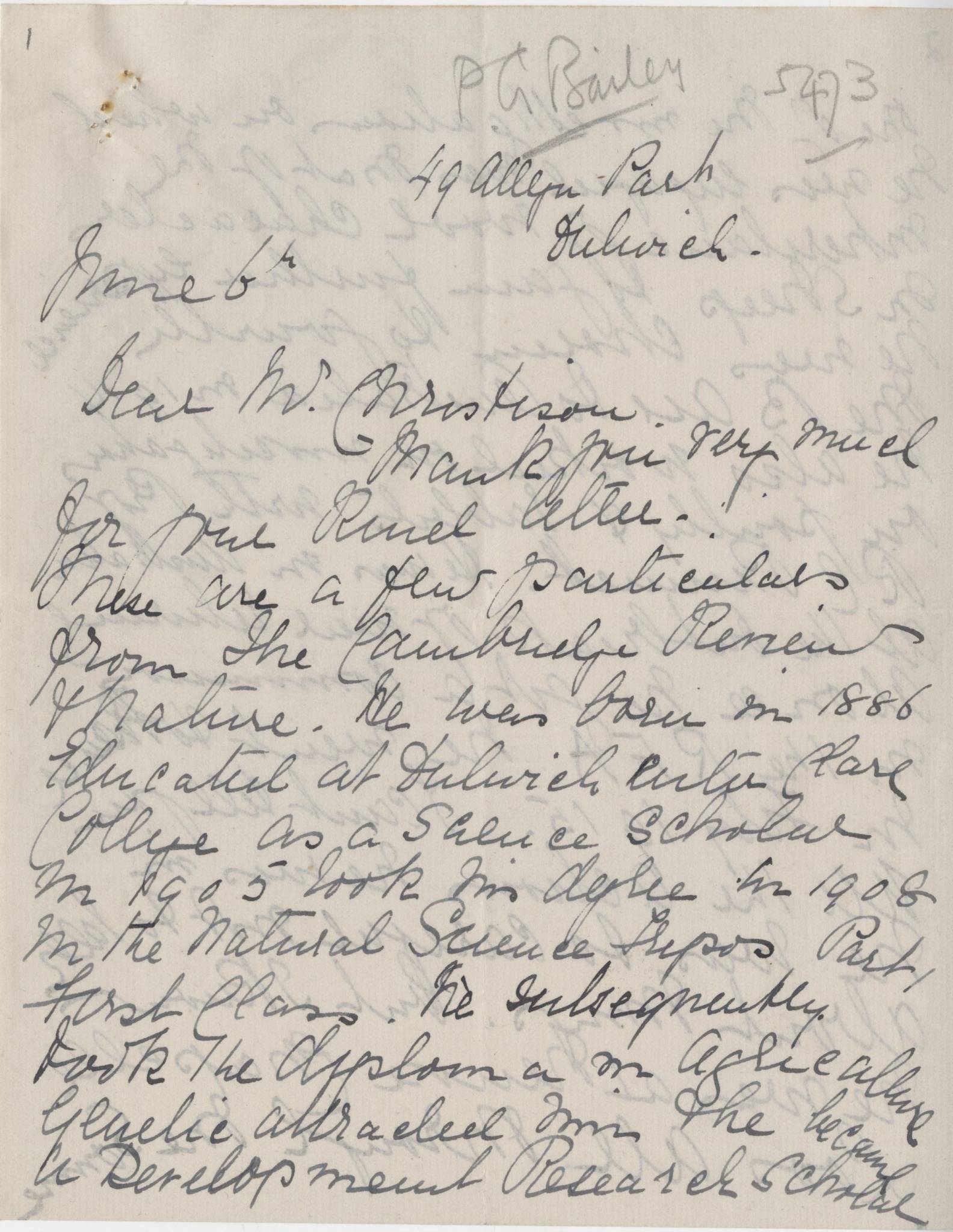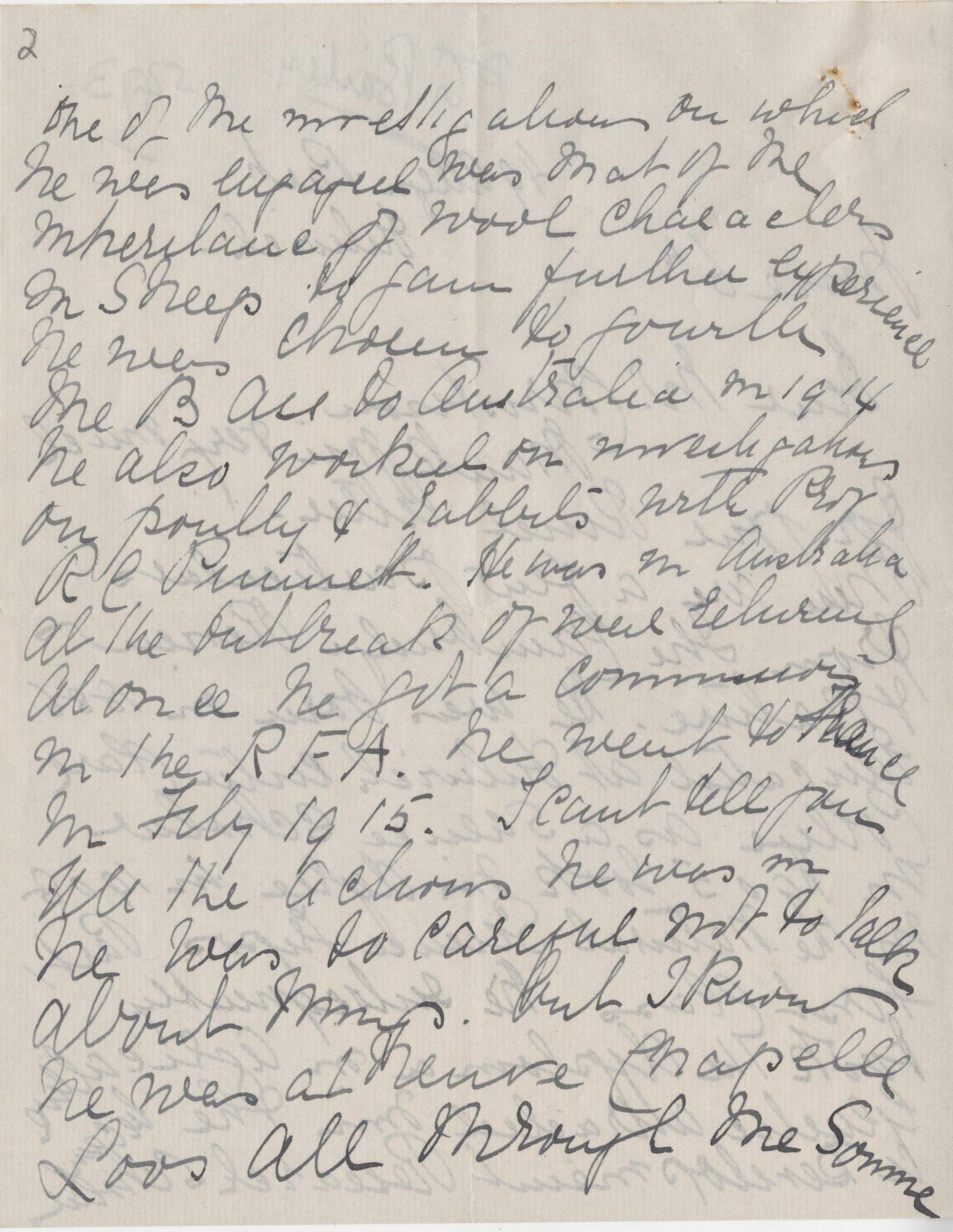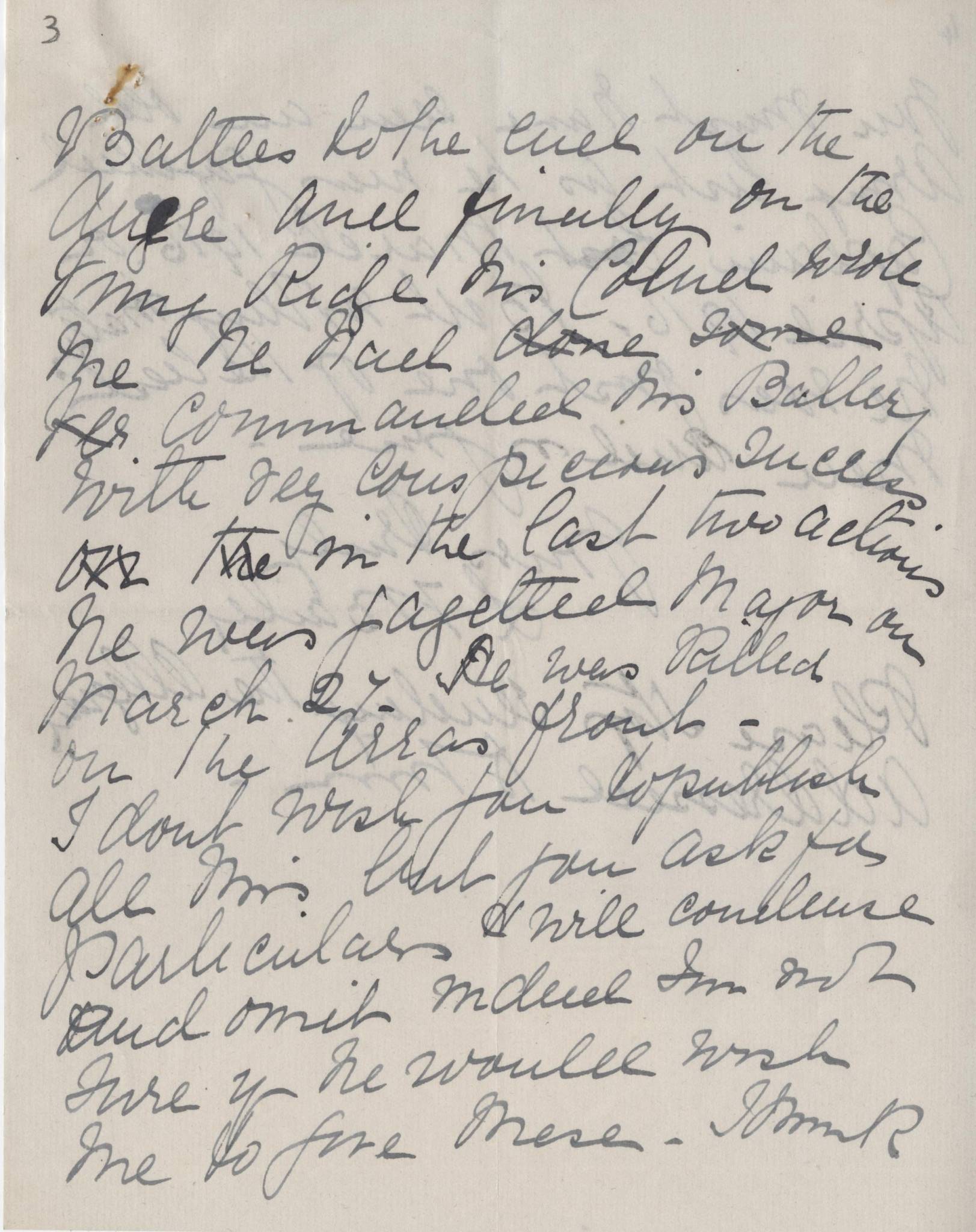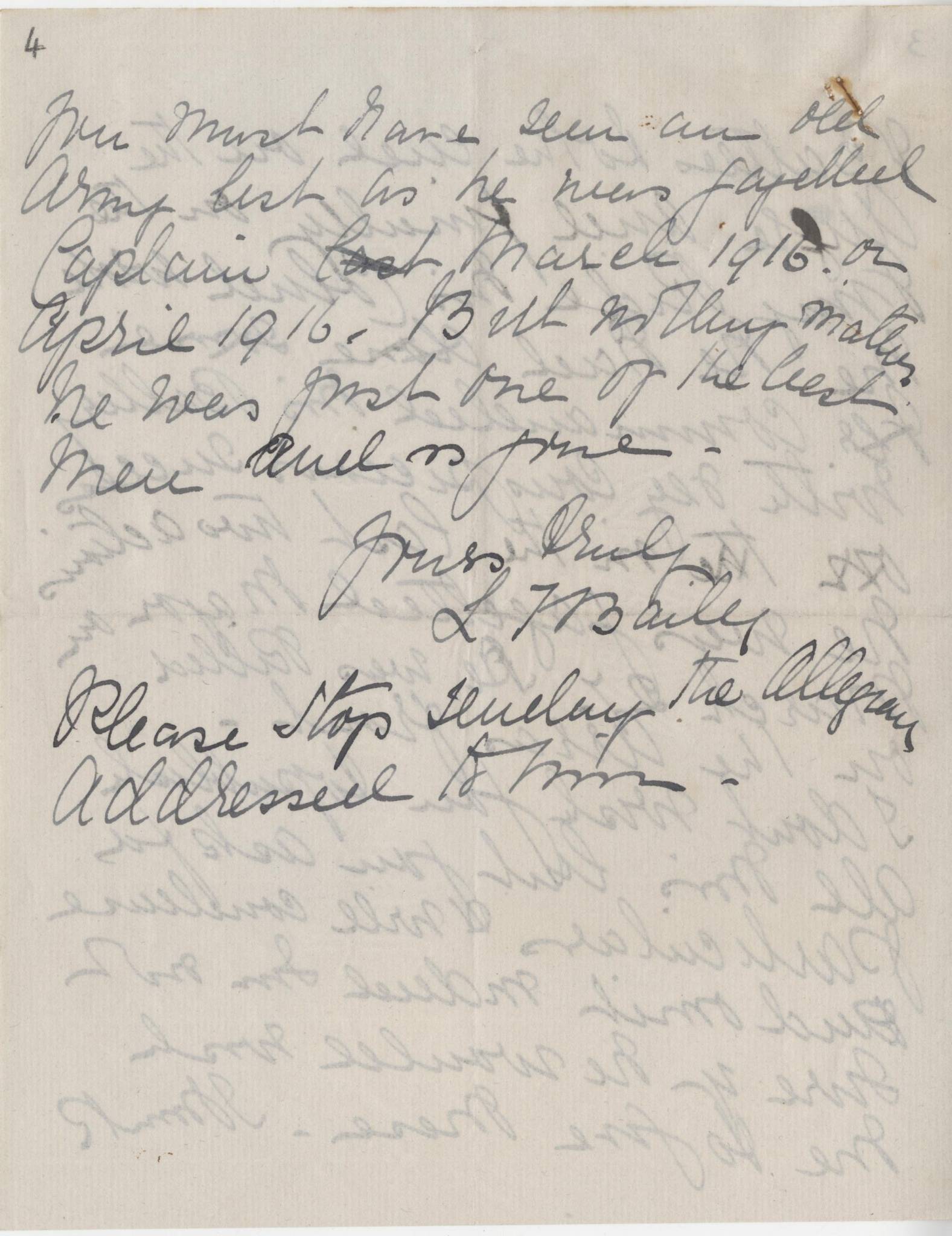 49 Alleyn Park
Dulwich.
June 6th
Dear Mr. Christison.
Thank you very much for your kind letter.
These are a few particulars from the Cambridge Review of Nature. He was born in 1886, educated at Dulwich, entered Clare College as a Science Scholar in 1905, took his degree in 1908 in the Natural Science Tripos Part, First Class. He subsequently took the diploma in agriculture awarded [him?] & he became a Development Research Scholar, [2] one of the [??????] on which he was engaged was that of the inheritance of wool character in Sheep. To gain further experience he was chosen to go with the BAU to Australia in 1914, he also worked on [??????] on poultry & rabbits with Prof. RC Punnett. He was in Australia at the outbreak of war, returning at once he got a commission in the RFA. He went to France in July 1915. I can't tell you all the actions he was in, he was so careful not to talk about things. But I know he was at Neuve Chapelle, Loos, all through the Somme [3] Battles to the end on the [????] and finally on the Vimy Ridge. His Colonel wrote me he had done some ves commanded his Battery with very conspicuous success on the in the last two actions. He was gazetted Major on March 27. He was killed on the Arras front. I don't wish you to publish all this [but?] you ask for particulars & will condense and omit [material?] I'm not sure if he would wish me to give these. I think [4] you must have seen an old Army list as he was gazetted Captain last March 1916 or April 1916. But nothing matters, he was just one of the best men [?? ????].
Yours Truly
LH Bailey
Please stop sending the Alleynian addressed to him.