P Anthony First Father Letter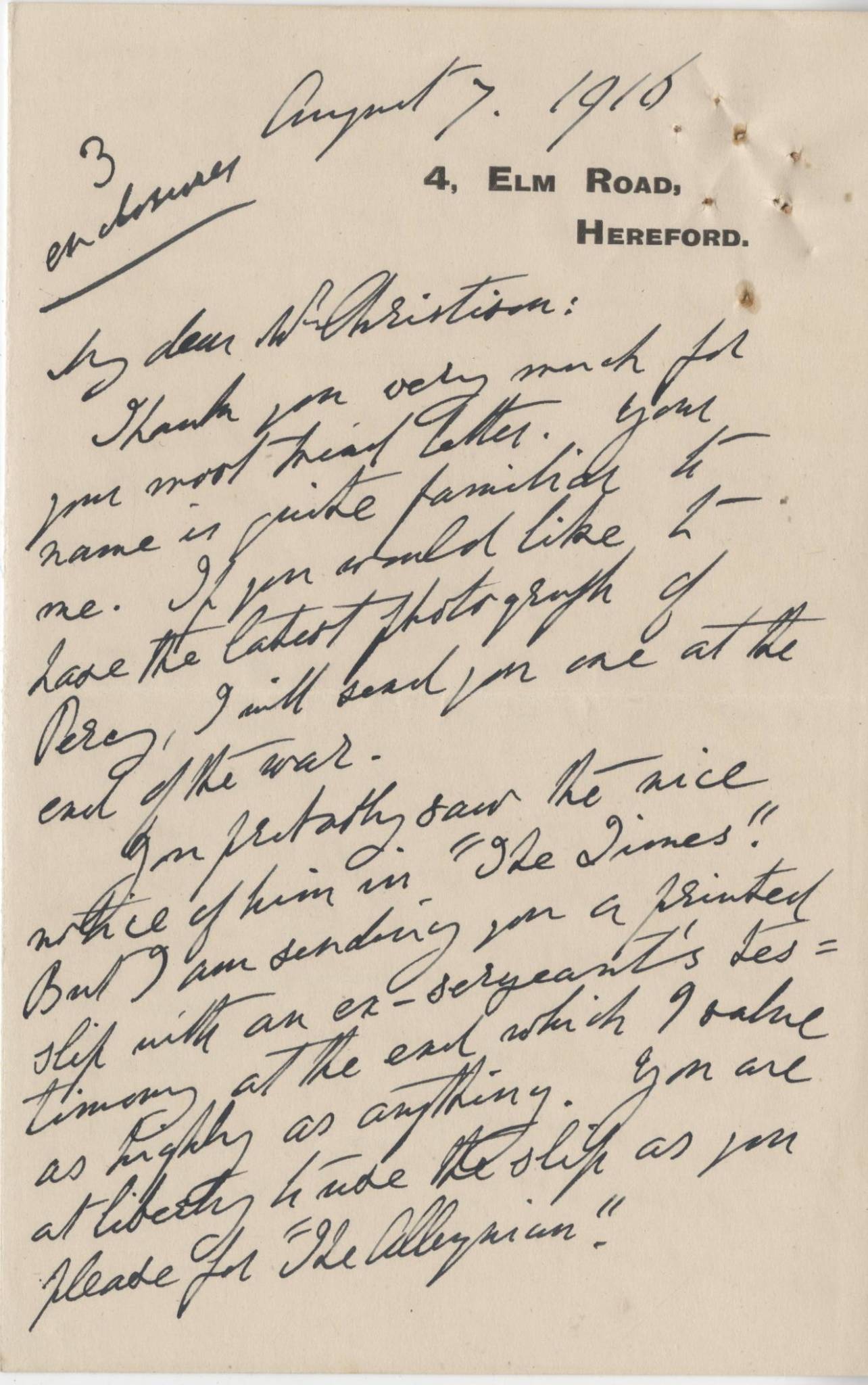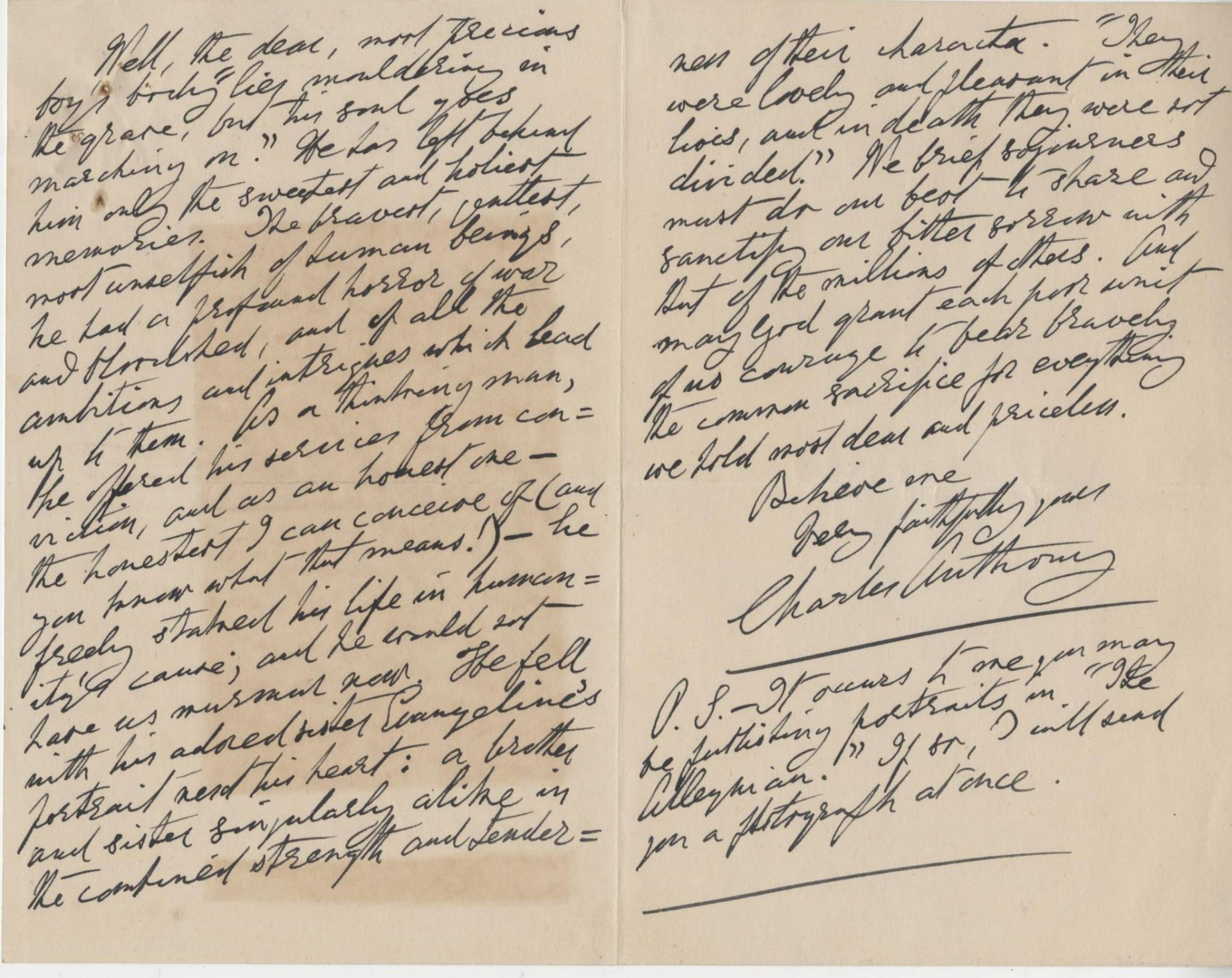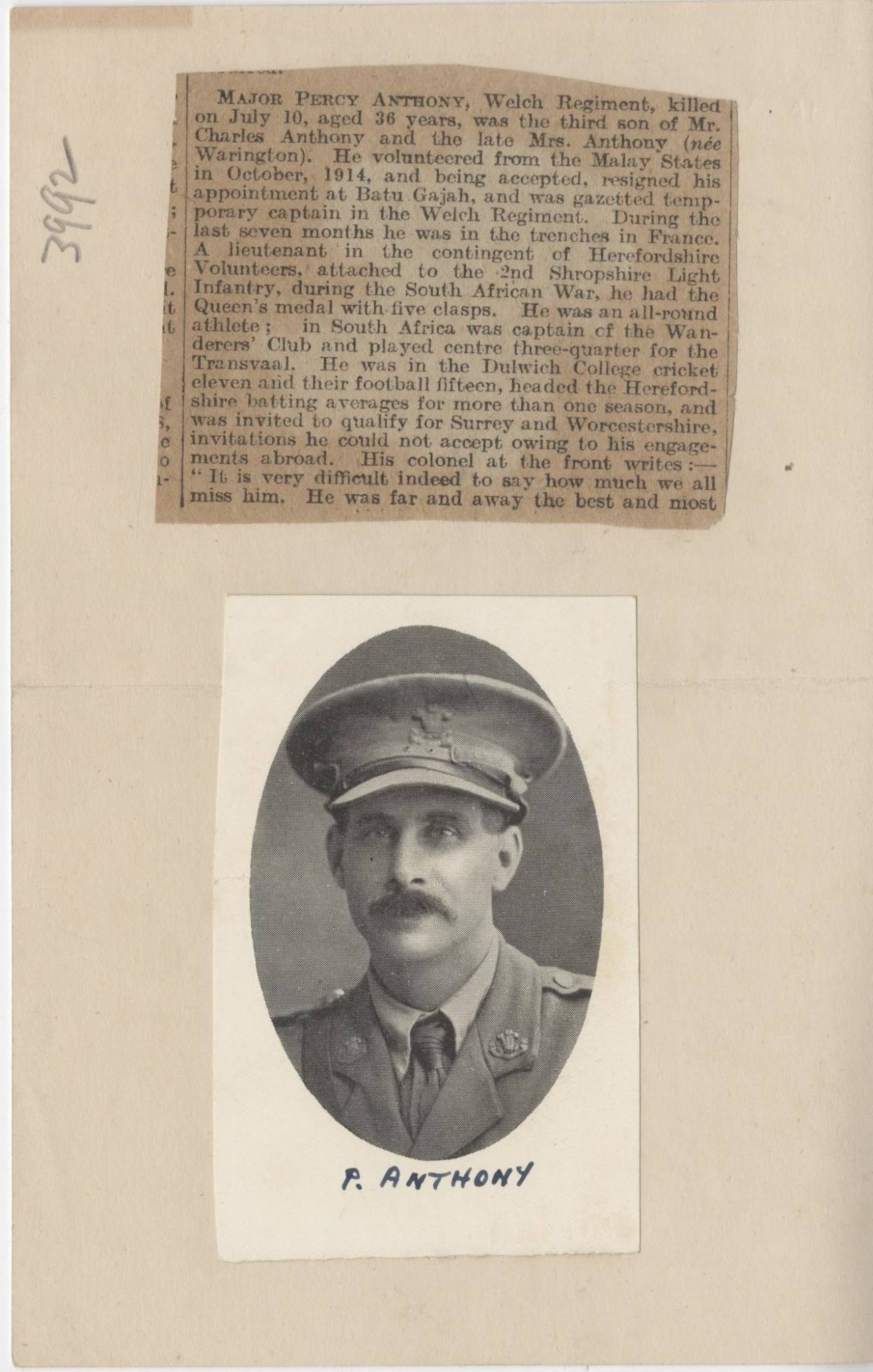 August 7. 1916
3
Enclosures
My dear Mr. Christison:
Thank you very much for your most kind letter. Your name is quite familiar to me. If you would like I have the latest photograph of Percy, I will send you one at the end of the war.
You probably saw the nice notice of him in "The Times". But I am sending you a printed slip with an ex-sergeant's testimony at the end which I value as highly as anything. You are at liberty to use the slip as you please for "The Alleynian".
Well, the dear, most precious boy's body "lies mouldering in the grave, but his soul goes marching on." He has left behind him only the sweetest and holiest memories. The bravest, gentlest, most unselfish of human beings, he had a profound horror of war and bloodshed, and of all the ambitions and intrigues which lead up to them. As a thinking man, he offered his services from conviction, and as an honest one – the honestest [sic] I can conceive of (and you know what that means!) – he freely staked his life in humanity's cause; and he could not have us [????????] now. He fell with his adored sister Evangeline's portrait next his heart: a brother and sister singularly alike in the combined strength and tenderness of their character. "They were lovely and pleasant in their lives, and in death they were not divided." We brief sojourners must do our best to share and sanctify our bitter sorrow with that of the millions of others. And may God grant each poor[?] unit of no courage to bear bravely the common sacrifice for everything we hold most dear and priceless.
Believe me,
Very faithfully yours
Charles Anthony
P.S. It occurs to me you may be publishing portraits in "The Alleynian." If so, I will send you a photograph at once.