McGregor Mother Letter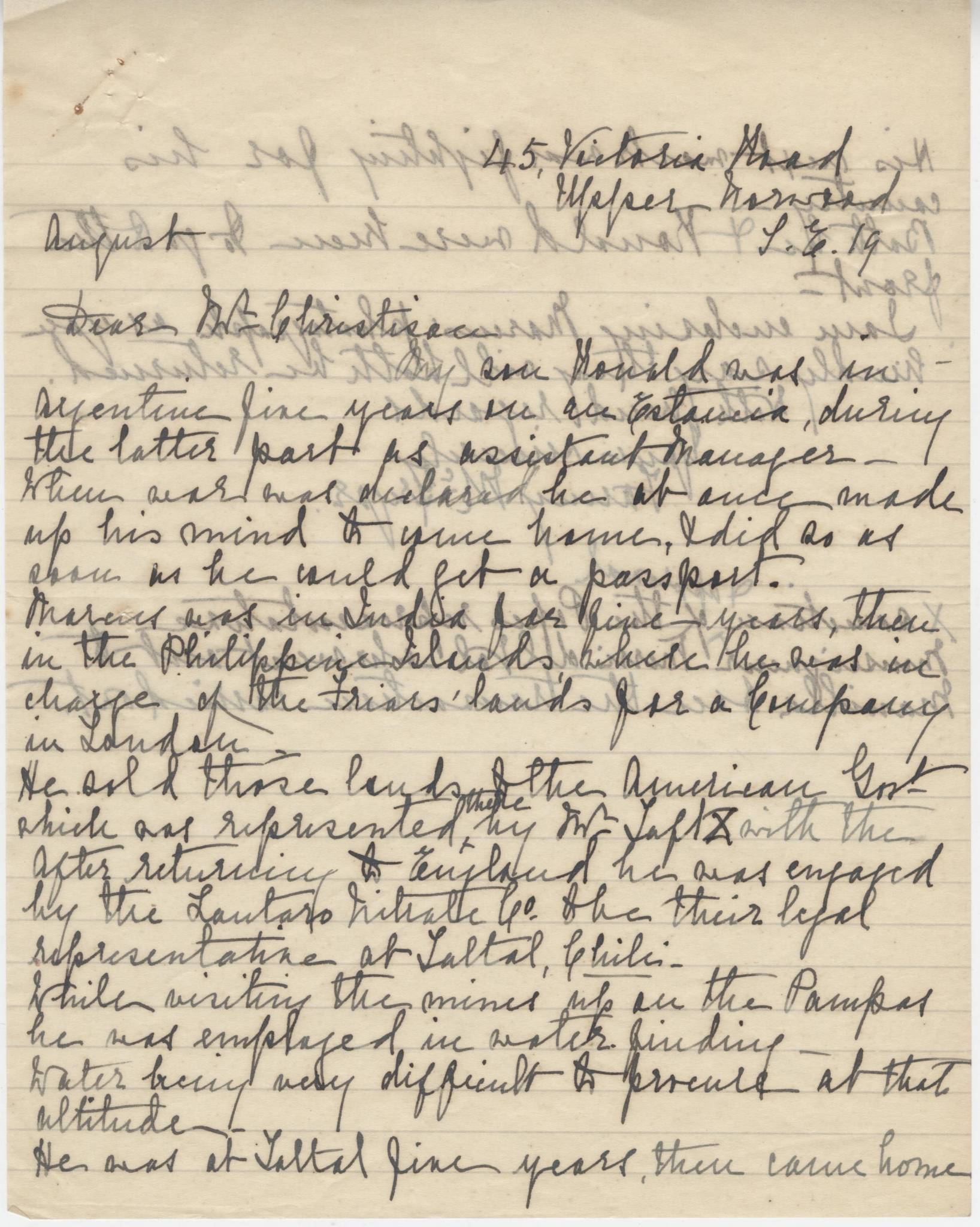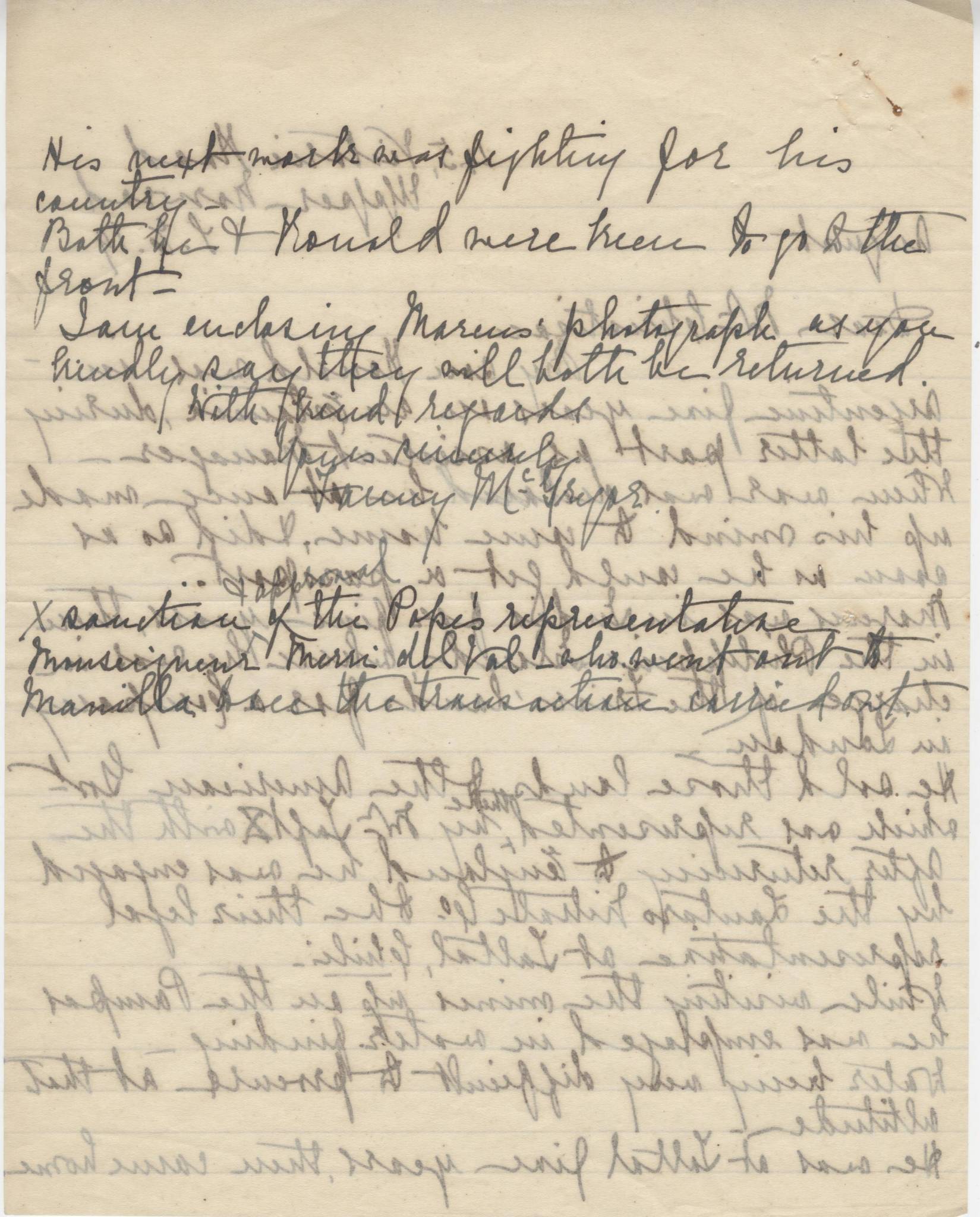 45 Victoria Road
Upper Norwood
S.E.19
August
Dear Mr Christison,
My son Ronald was in Argentina five years on an estancia, during the latter part as assistant manager. When war was declared he at once made up his mind to come home, & did so as soon as he could get a passport.
Marcus was in India for five years, then in the Philippine Islands, where he was in charge of the Friars' lands for a company in London.
He sold those lands to the American Govt. which was represented there by Wm. Taft X with them. After returning to England he was engaged by the Lautaro Nitrate Co. to be their legal representative at Taltal, Chile.
While visiting the mines up on the Pampas he was employed in water finding – water being very difficult to procure at that altitude.
He was at Taltal five years, then came home. [2] His next work was fighting for his country.
Both he & Ronald were keen to go to the front.
I am enclosing Marcus' photograph as you kindly say they will both be returned.
With kind regards
Yours sincerely
Fanny McGregor
X sanctioned & approved by the Pope's representative Monseigneur Merry del Val – who went out to Manila to see the transaction carried out.