LW Franklin Father Letter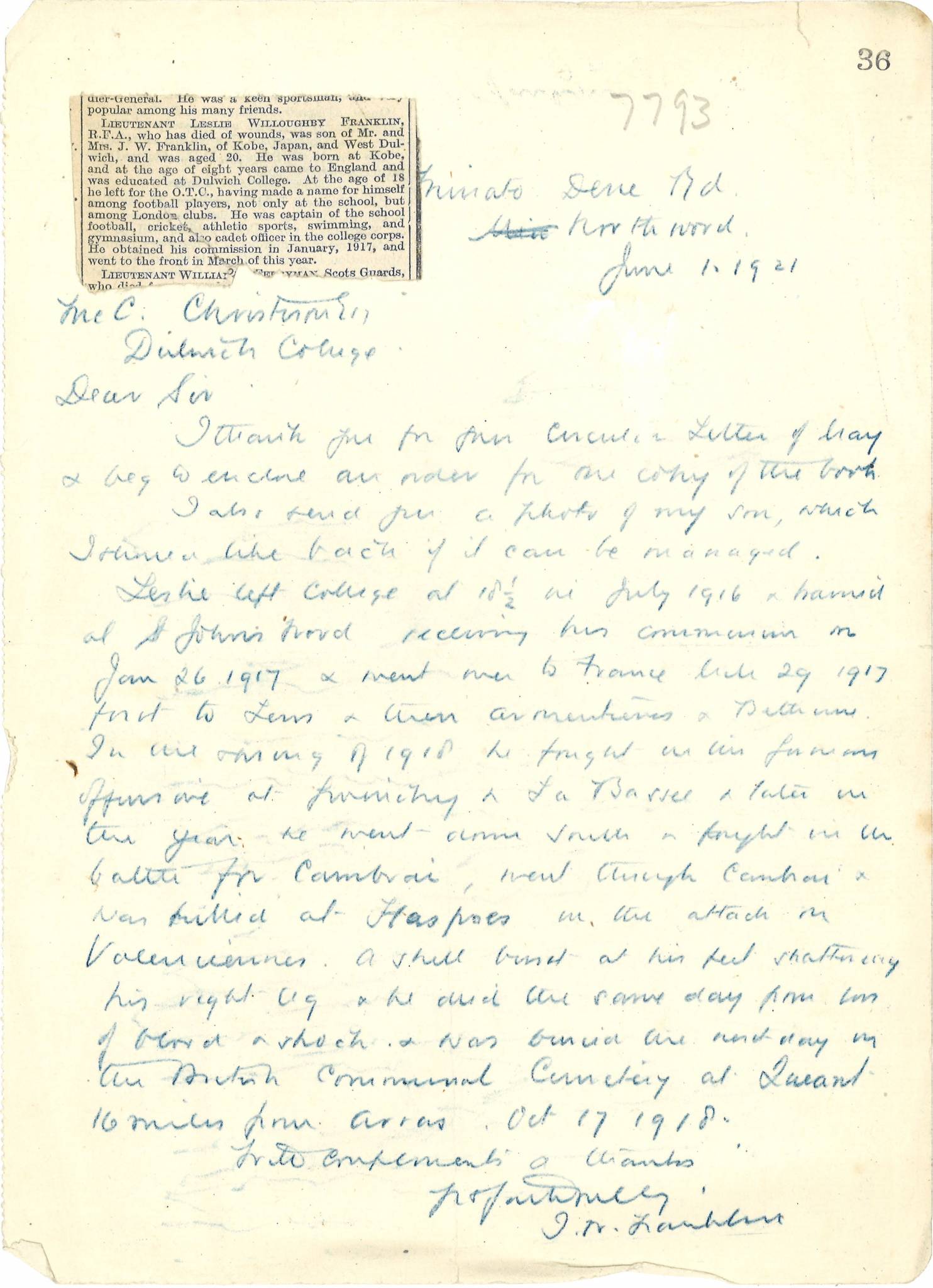 McC. Christison Esq.
Dulwich College
Dear Sir,
I thank you for your circular letter of May & beg to enclose an order for one copy of the book.
I also send you a photo of my son, which I should like back if it can be managed.
Leslie left College at 18 ½ in July 1916 & trained at St. John's Wood, receiving his commission on Jan. 26 1917 & went over to France [March?] 29 1917. First to Lens & then Armentieres & Bethune. In the spring of 1918 he fought in the famous offensive at Givenchy & La Barres & later in the year he went down south & fought in the battle for Cambrai, went through Cambrai & was killed at Haspres in the attack on Valenciennes. A shell burst at his feet shattering his right leg & he died the same day from loss of blood & shock & was buried the next day in the British Communal Cemetery at Queant 16 miles from Arras. Oct. 17 1918.
With compliments & thanks
Yours faithfully
J.W. Franklin