JP Sutherland Father Letter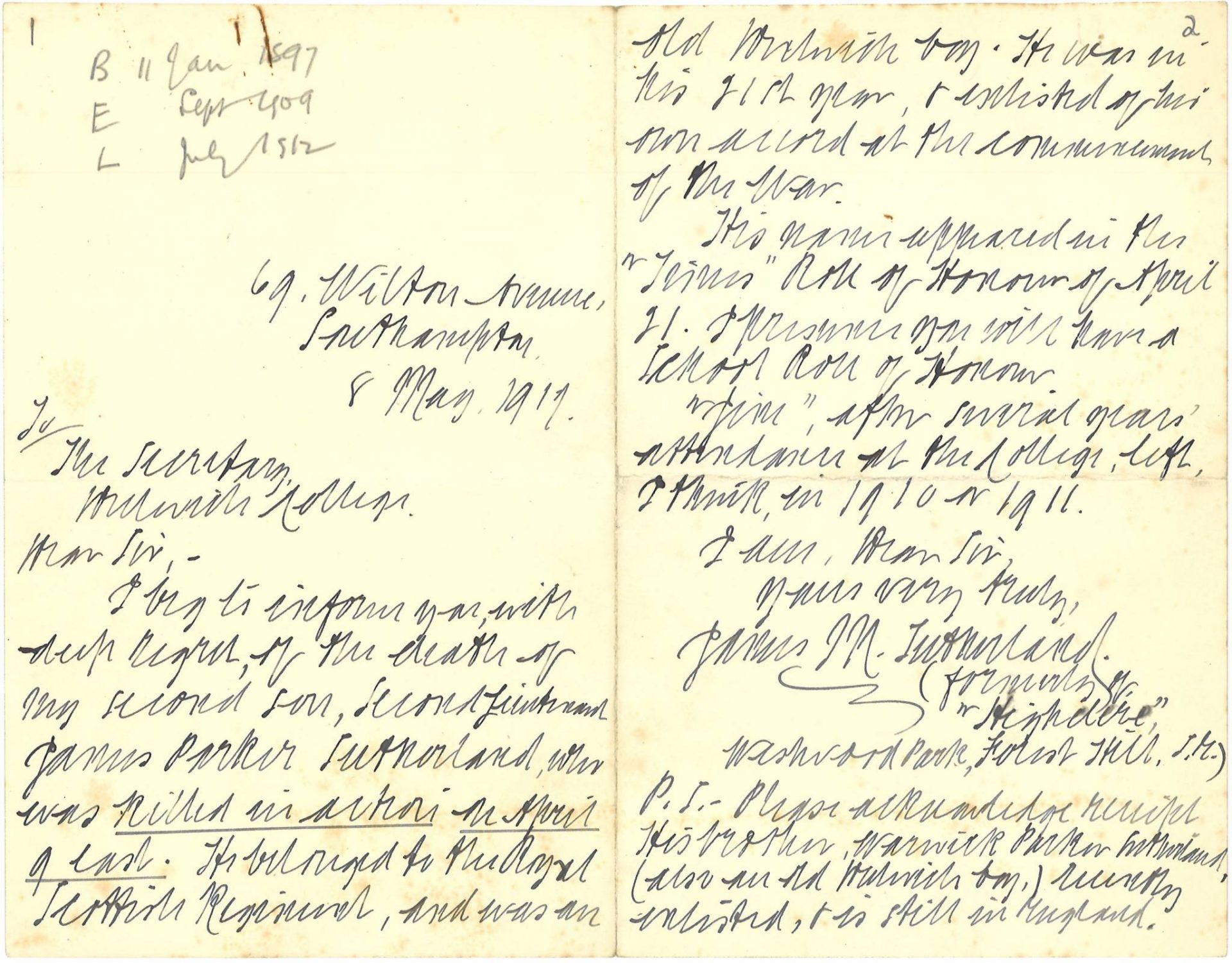 11 Jan. 1897
Sept. 1909
July 1912
69 Wilton Avenue
Southampton
8 May 1917
To
The Secretary
Dulwich College
Dear Sir,
I beg to inform you, with deep regret, of the death of my second son, Second Lieutenant James Parker Sutherland, who was killed in action on April 9 last. He belonged to the Royal Scottish Regiment, and was an [2] old Dulwich boy. He was in his 21st year, & enlisted of his own accord at the commencement of the war.
His name appeared in the "Times" Roll of Honour of April 21. I presume you will have a School Roll of Honour.
"Jim", after several years' attendance at the College, left, I think, in 1910 or 1911.
I am, Dear Sir,
Yours very truly,
James M. Sutherland
(formerly "Highclere", Westwood Park, Forest Hill, S.E.)
P.S. Please acknowledge receipt his brother, Warwick Parker Sutherland, (also an old Dulwich boy), recently enlisted, & is still in England.