JFR Porritt Second Father Letter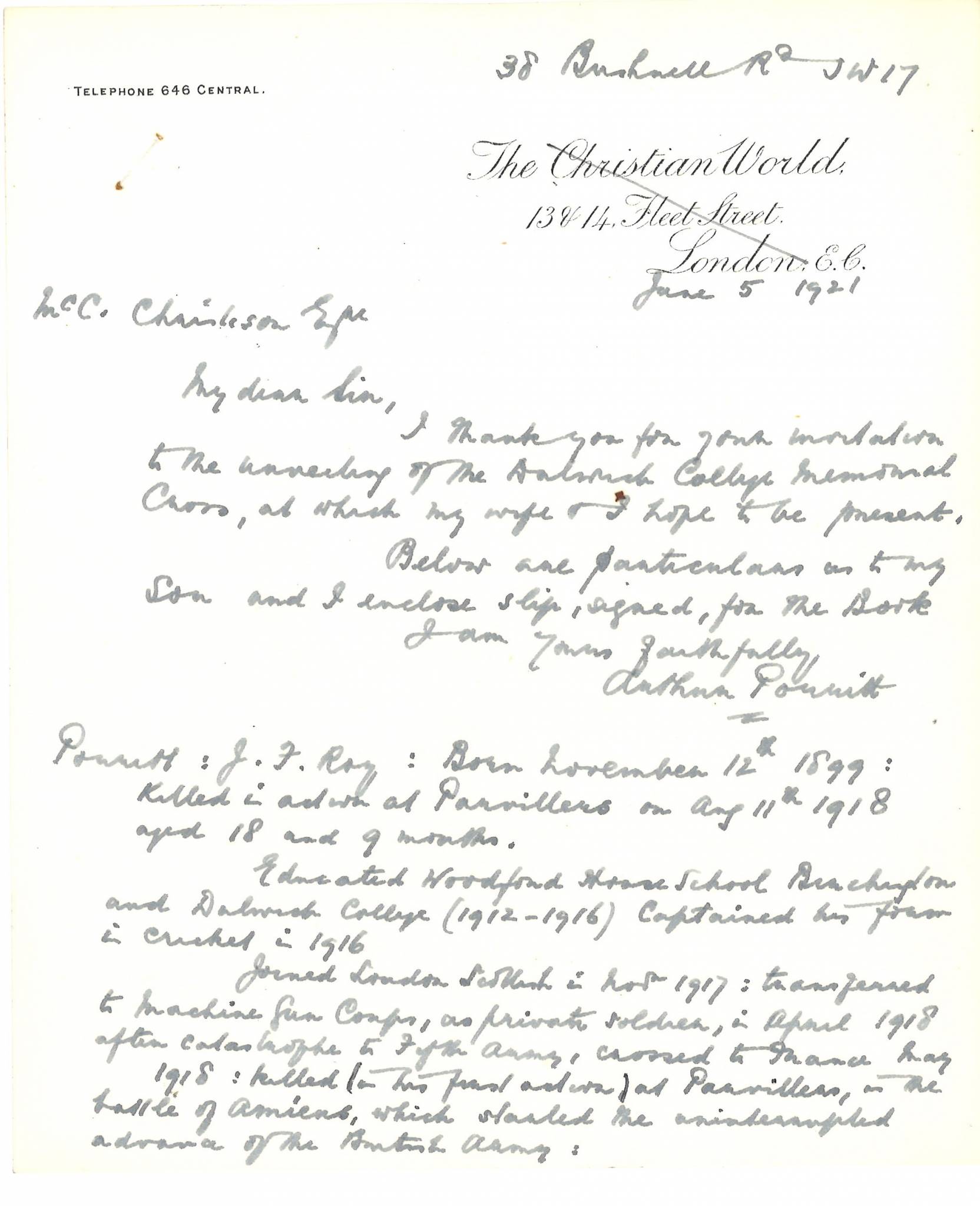 June 5 1921
McC. Christison Esq.
My dear Sir,
I thank you for your invitation to the unveiling of the Dulwich College Memorial Cross, at which my wife & I hope to be present.
Below are particulars as to my son and I enclose slip, signed, for the Book.
I am
Yours faithfully
Arthur Porritt
Porritt: J.F. Roy: Born November 12th 1899: Killed in action at Parvillers on Aug. 11th 1918 aged 18 and 9 months.
Educated Woodford House School, Birchington and Dulwich College (1912-1916). Captained his form in cricket in 1916.
Joined London Scottish in Nov. 1917: transferred to Machine Gun Corps, as private soldier, in April 1918 after catastrophe to Fifth Army, crossed to France May 1918: killed (in his final action) at Parvillers, in the Battle of Amiens, which started the uninterrupted advance of the British Army.