JE Russell Second Father Letter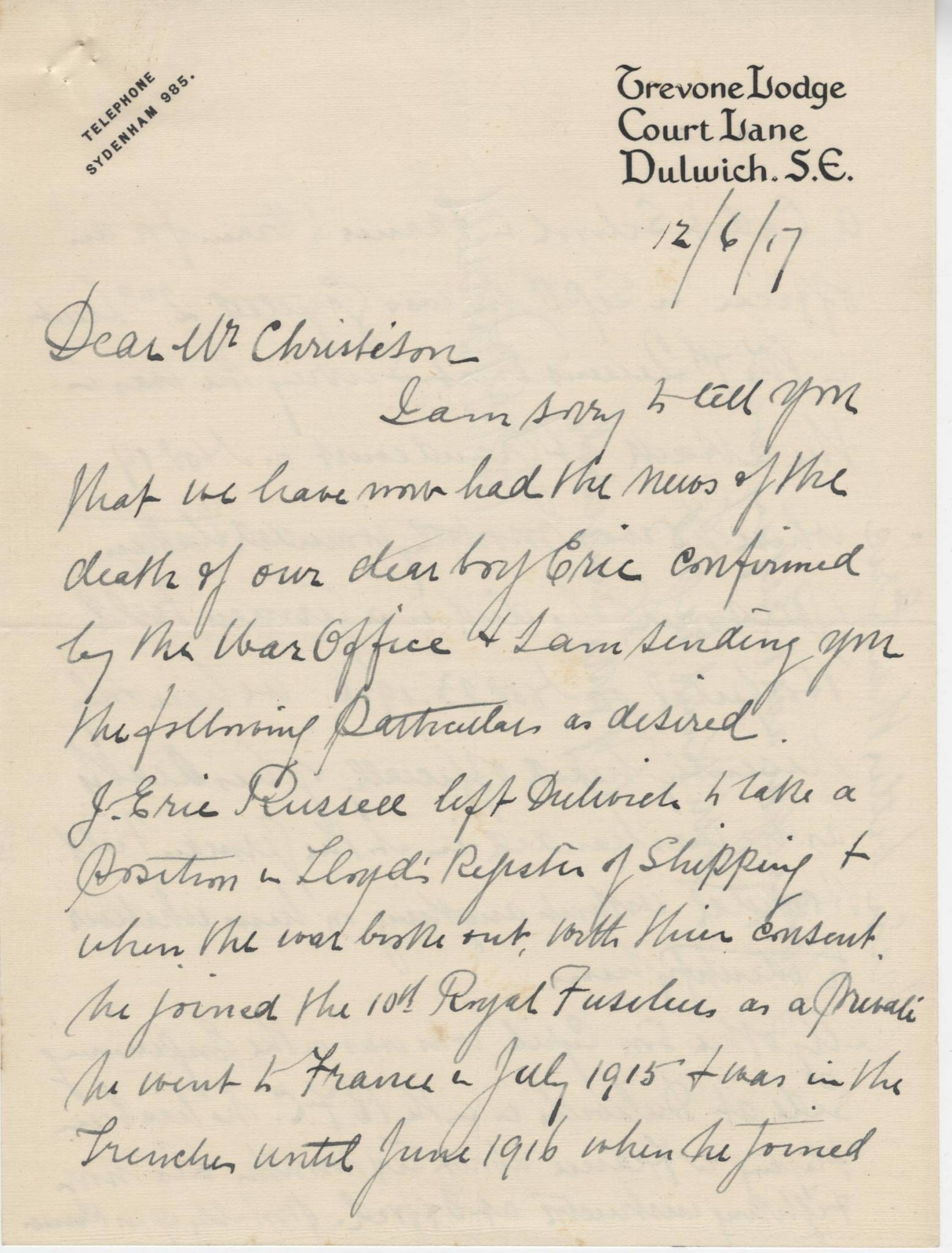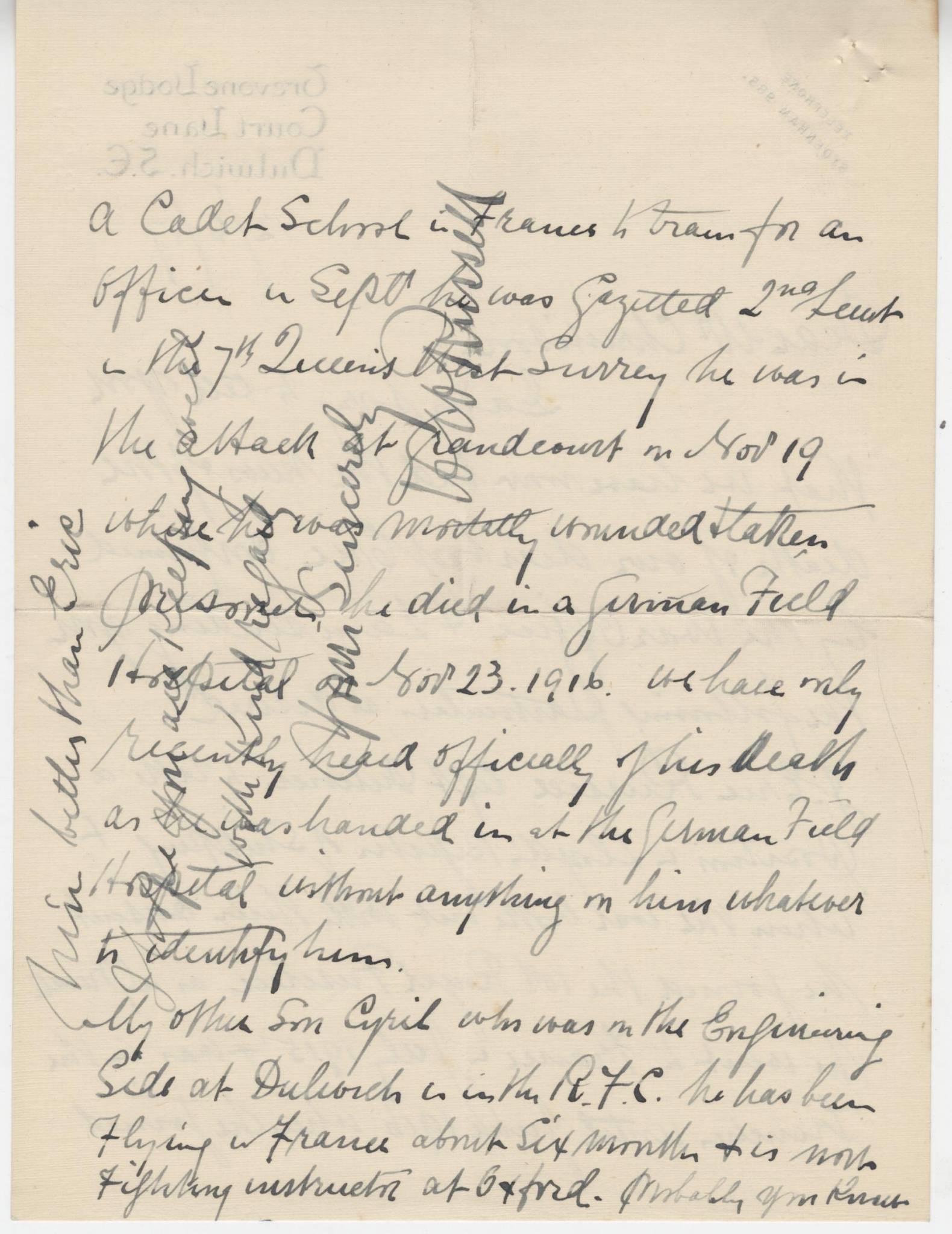 12/6/17
Dear Mr. Christison
I am sorry to tell you that we have now had the news of the death of our dear boy Eric confirmed by the War Office & I am sending you the following particulars as desired.
J. Eric Russell left Dulwich to take a position Lloyd's Register of Shipping & when the war broke out, with their consent, he joined the 10th Royal Fusiliers as a Private. He went to France in July 1915 & was in the trenches until June 1916 when he joined [2] a cadet school in France to train for an Officer. In Sept. he was gazetted 2nd Lieut. in the 7th Queen's West Surrey, he was in the attack at Grandcourt on Nov. 19th where he was mortally wounded, taken prisoner, he died in a German Field Hospital on Nov. 23rd 1916. We have only recently heard officially of his death as the he was handed in at the German Field Hospital without anything on him whatever to identify him.
My other son Cyril who was on the Engineering side at Dulwich is in the R.F.C., he has been flying in France about six months & is now fighting instructor at Oxford. Probably you know him better than Eric.
I hope you are keeping well,
With kind regard,
Yours sincerely
W.W. Russell