HT Cullis Mother Letter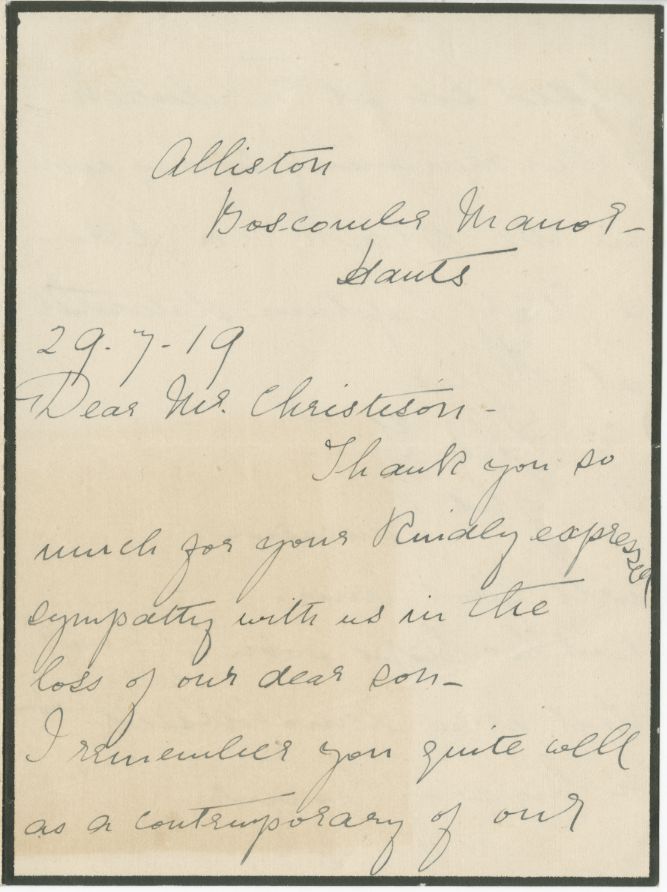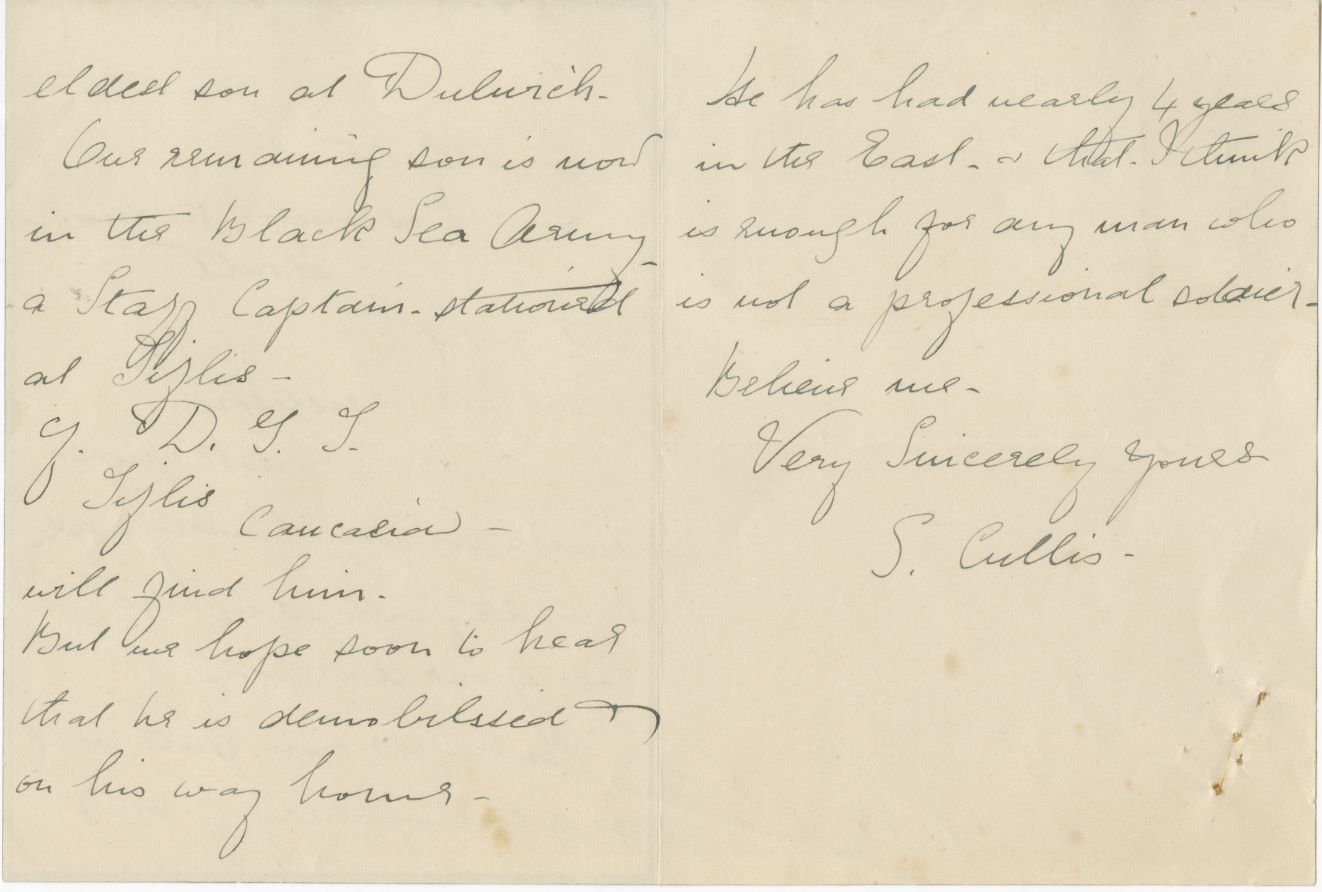 Alliston
Boscombe Manor
Hampshire
29.7.19
Dear Mr Christison,
Thank you so much for your kindly expressed sympathy with us in the loss of our dear son. I remember you quite well as a contemporary of our eldest son at Dulwich.
Our remaining son is now in the Black Sea Army, a Staff Captain stationed at Tijlis [Tbilisi]
C/O D T T
Tijlis
Caucasia
will find him. But we hope soon to hear that he is demobilised & on his way home. He has had nearly 4 years in the East & that I think is enough for any man who is not a professional soldier- believe me.
Very Sincerely Yours
S Cullis