HG Rowley Career Description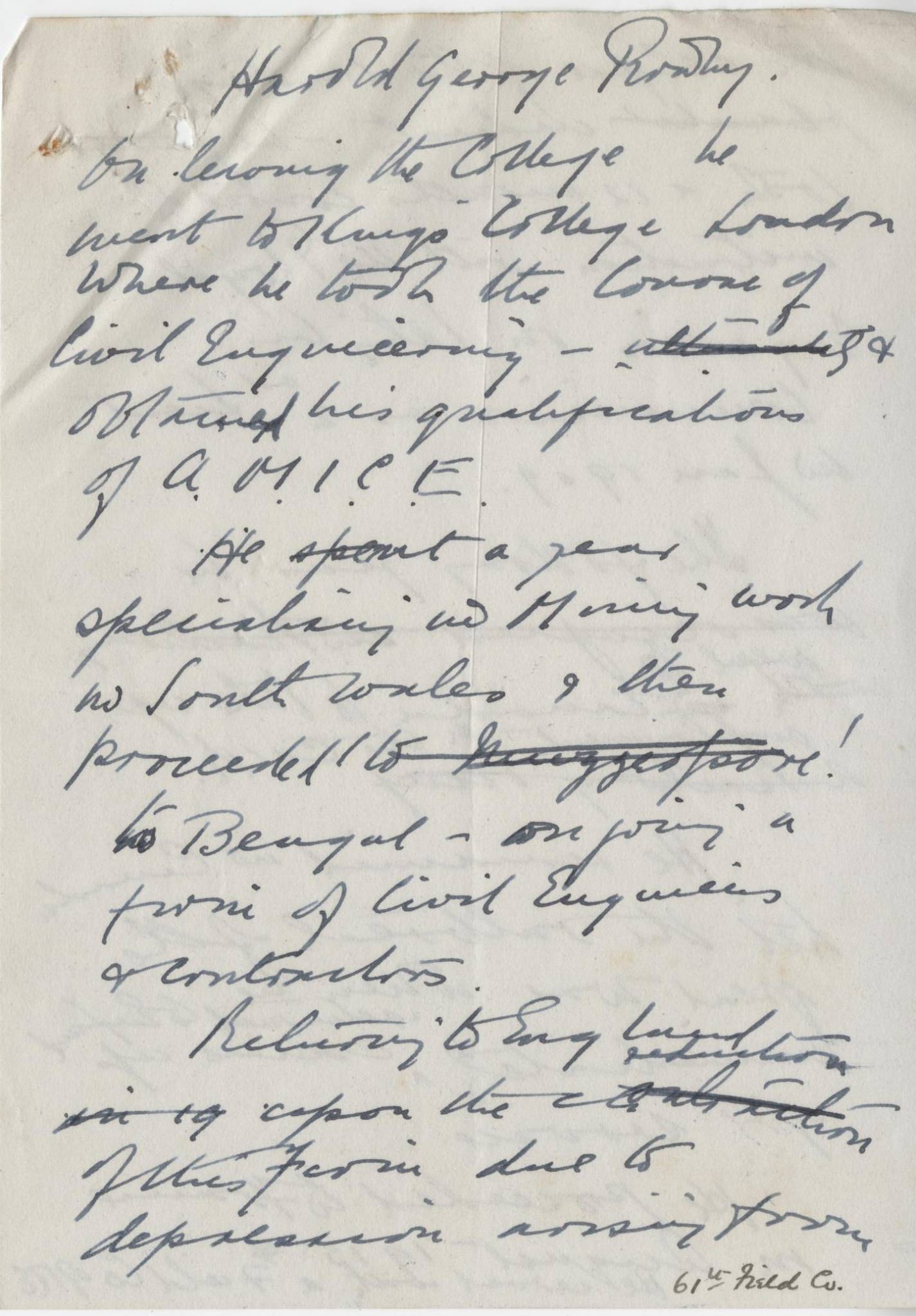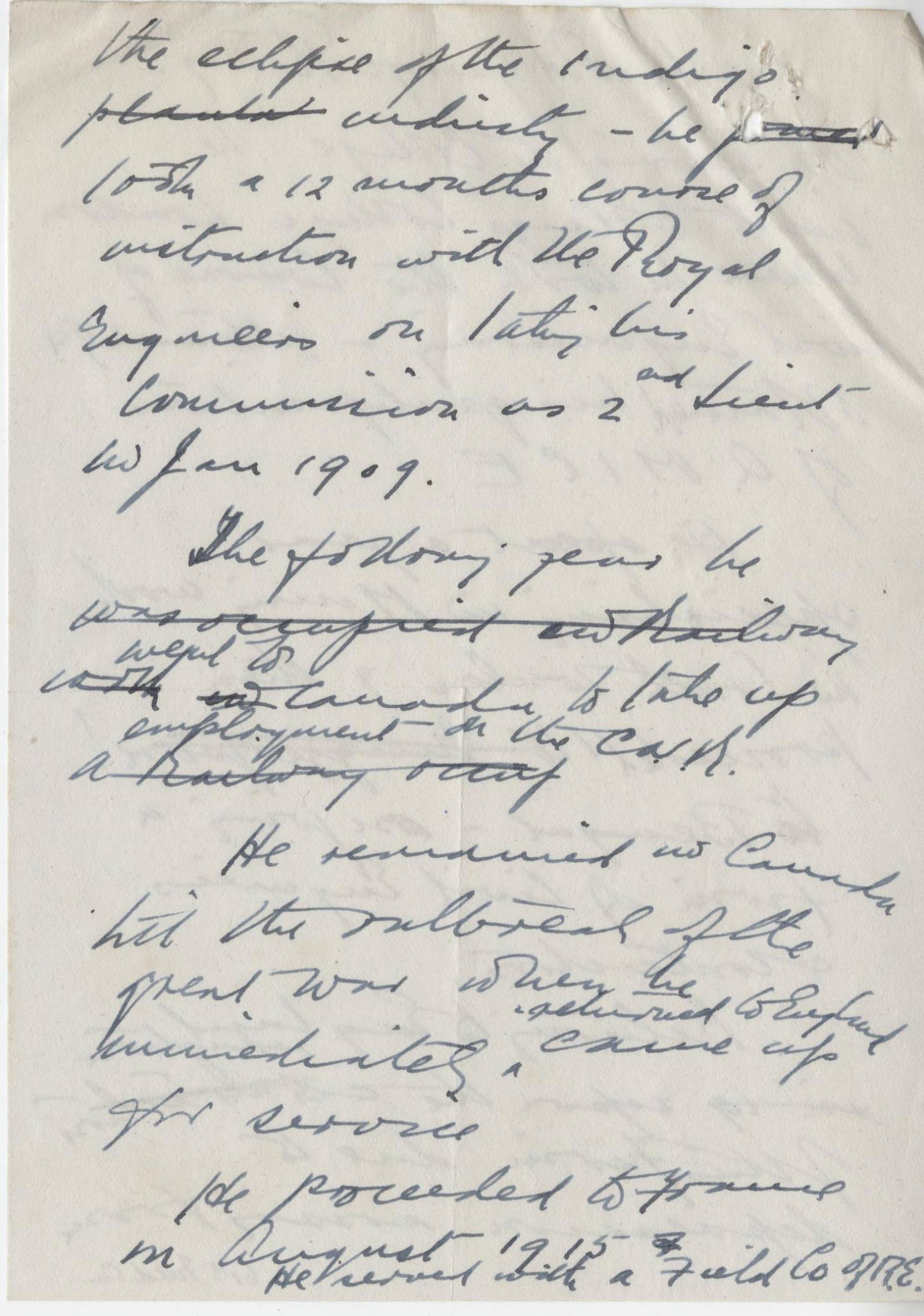 Harold George Rowley
On leaving the College he went to Kings College London where he took the course of Civil Engineering – & obtained his qualification of A.M.I.C.E.
He spent a year specialising in Mining work in South Wales & then proceeded to Bengal on joining a firm of Civil Engineers & Contractors.
Returning to England upon the reduction of this firm due to depression arising from [2] the eclipse of the [??????] [indirectly?]. He took a 12 months course of instruction with the Royal Engineers on taking his Commission as 2nd Lieut. in Jan. 1909.
The following year he went to Canada to take up employment on the [C.A.R.?] [railways].
He remained in Canada till the outbreak of the great war when he immediately returned to England cause up for service.
He proceeded to France in August 1915 & he served with a Field Co. of the R.E.