H Smither Mother Letter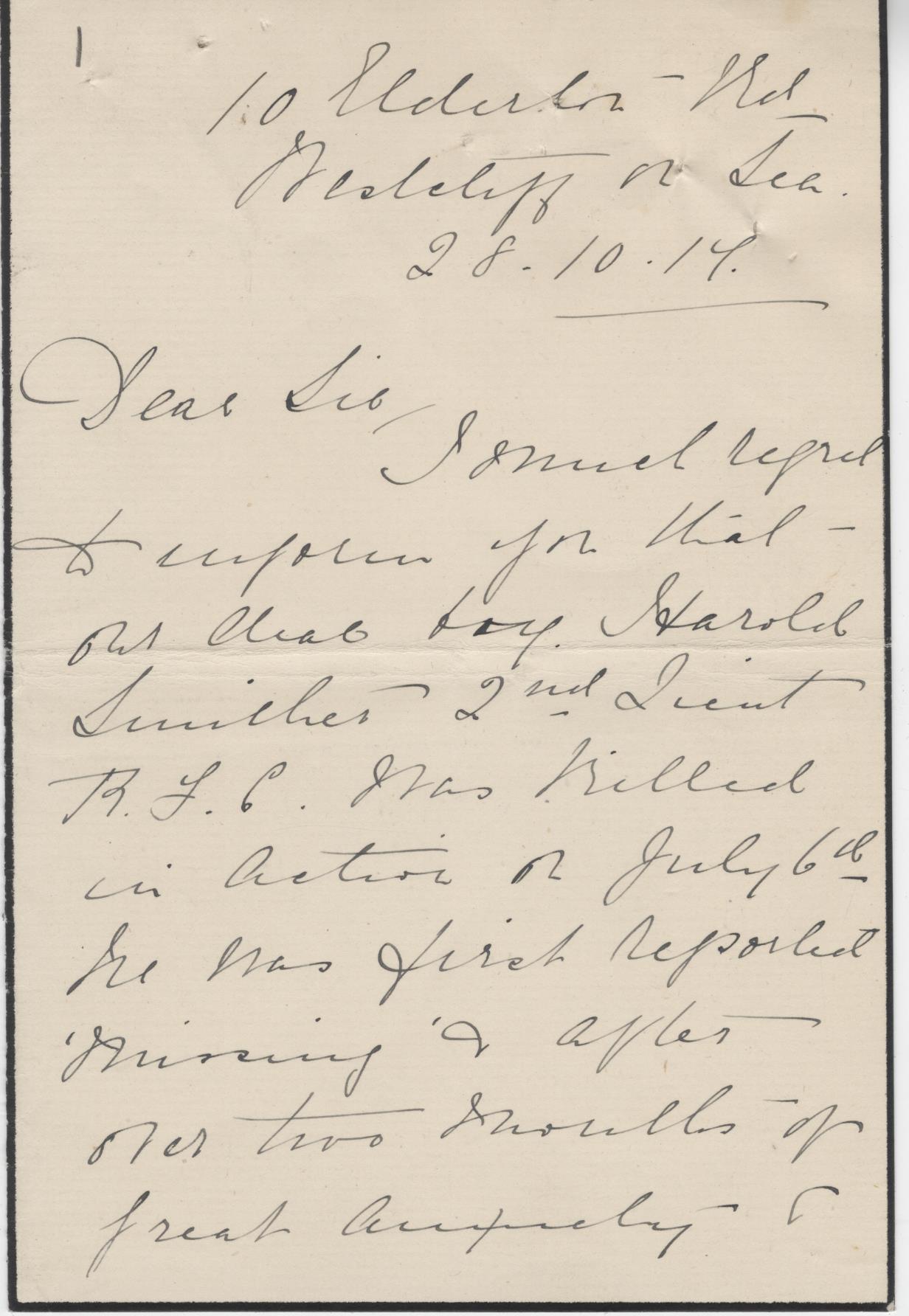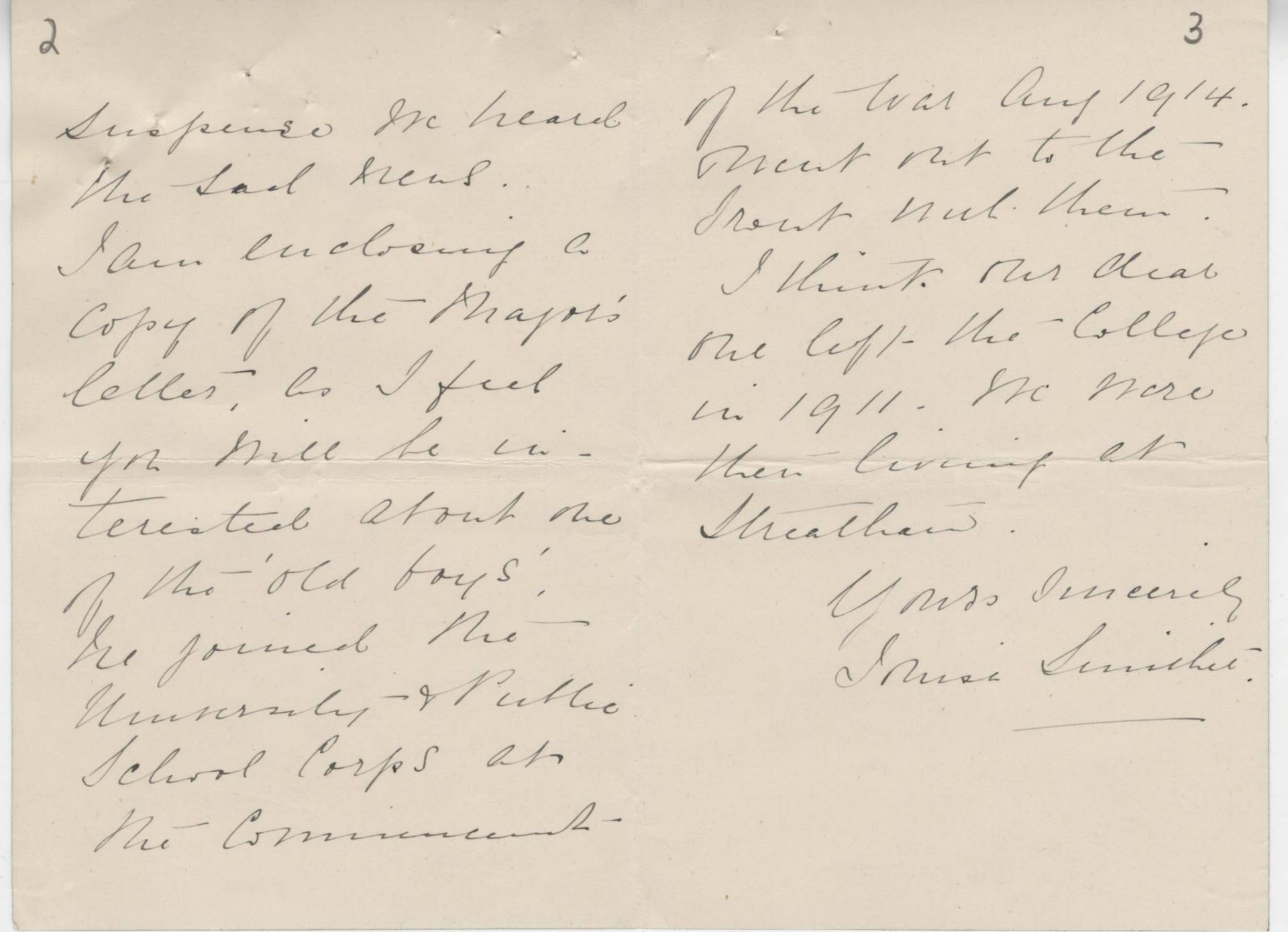 10 [??????] Rd.
Westcliff on Sea
28.10.17
Dear Sir,
I much regret to inform you that our dear boy Harold Smither, 2nd Lieut. R.F.C., was killed in action on July 6th. He was first reported 'missing' & after over two months of great anxiety & [2] suspense we heard the sad news.
I am enclosing a copy of the Major's letter, as I feel you will be interested about one of the 'old boys'. He joined the University & Public School Corps at the commencement [3] of the war Aug. 1914. Went to the front with them.
I think our dear one left the College in 1911. We were then living at Streatham.
Yours sincerely
[Iris?] Smither