H Smither Bettington Letter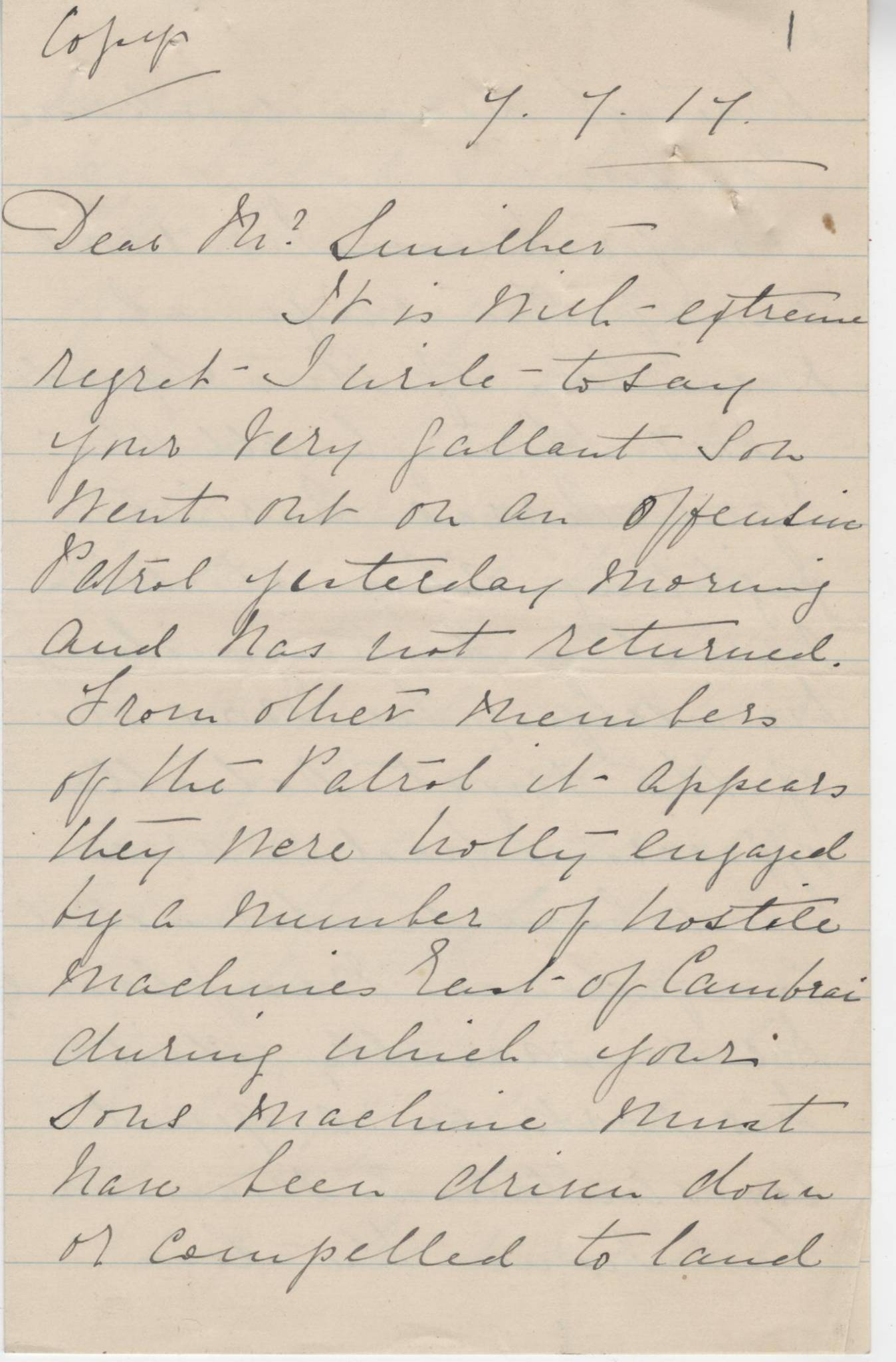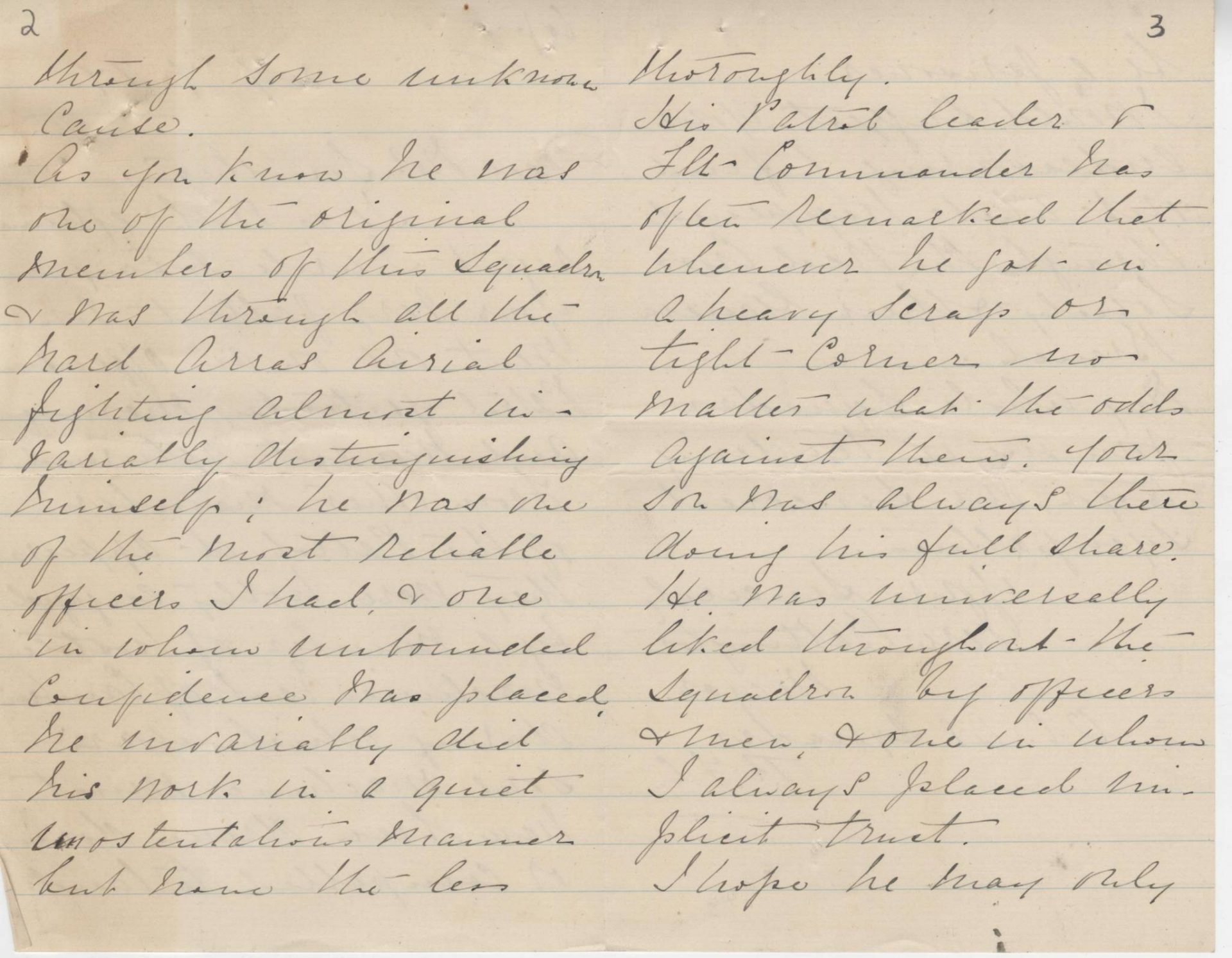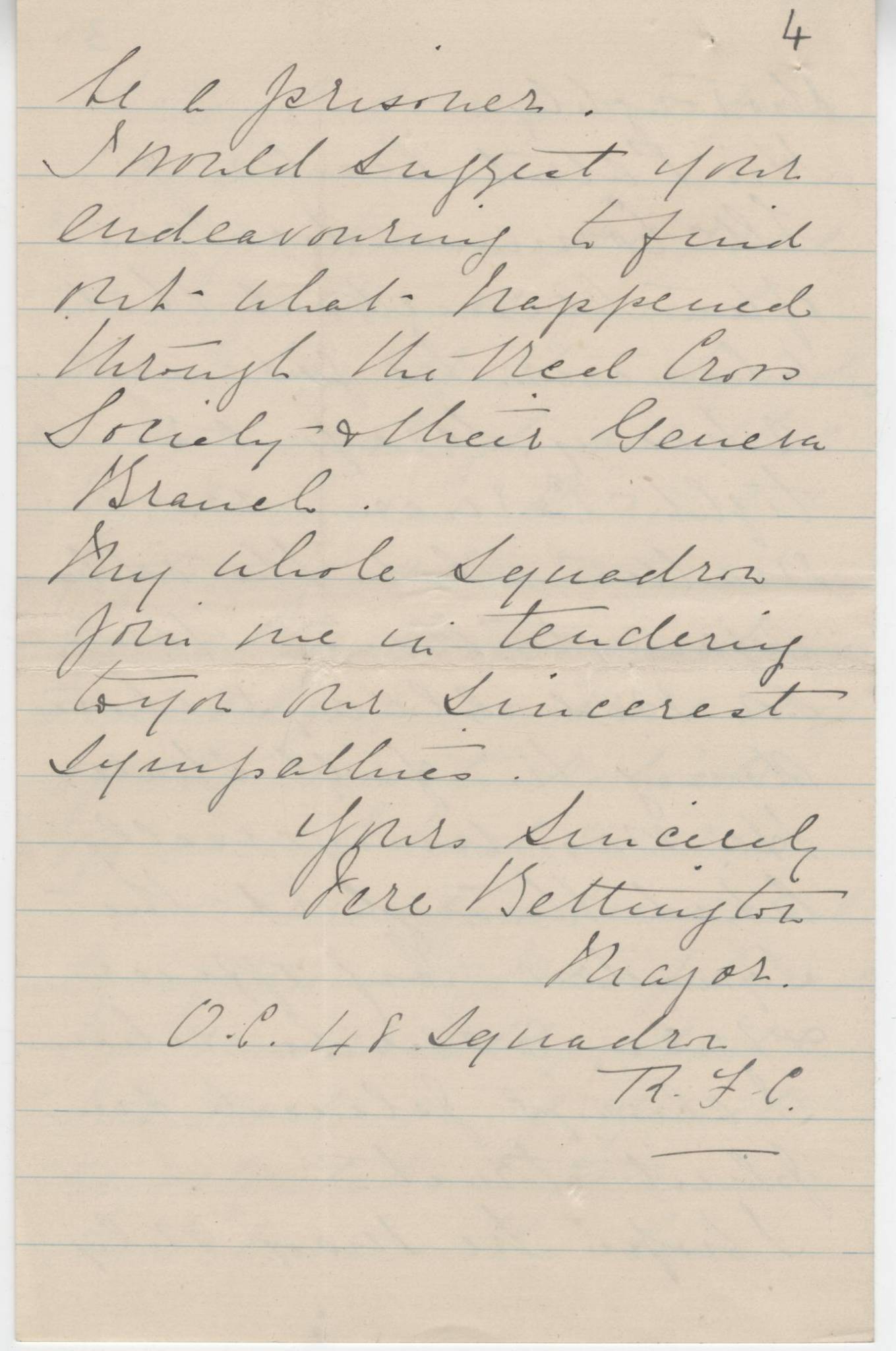 Copy
7.7.17
Dear Mrs. Smither,
It is with extreme regret I write to say your very gallant son went out on an offensive patrol yesterday morning and has not returned.
From other members of the Patrol it appears they were hotly engaged by a number of hostile machines east of Cambrai during which your son's machine must have been driven down or compelled to land [2] through some unknown cause.
As you know he was one of the original members of this Squadron & was through all the hard Arras aerial fighting almost invariably distinguishing himself; he was one of the most reliable officers I had, & one in whom unbounded confidence was placed, he invariably did his work in a quiet unostentatious manner but none the less [3] thoroughly.
His Patrol leader & Flt. Commander has often remarked that whenever he got in a heavy scrap or tight corner no matter what the odds against them. Your son was always there doing his full share. He was universally liked throughout the Squadron by officers & men & one in whom I always placed implicit trust.
I hope he may only be a prisoner.
I would suspect you're endeavouring to find out what happened through the Red Cross Society & their Geneva Branch.
My whole Squadron join me in tendering to you our sincerest sympathies.
Yours sincerely
[Vere?] Bettington
Major
O.C. 48 Squadron
R.F.C.