FH Stallman First Father Letter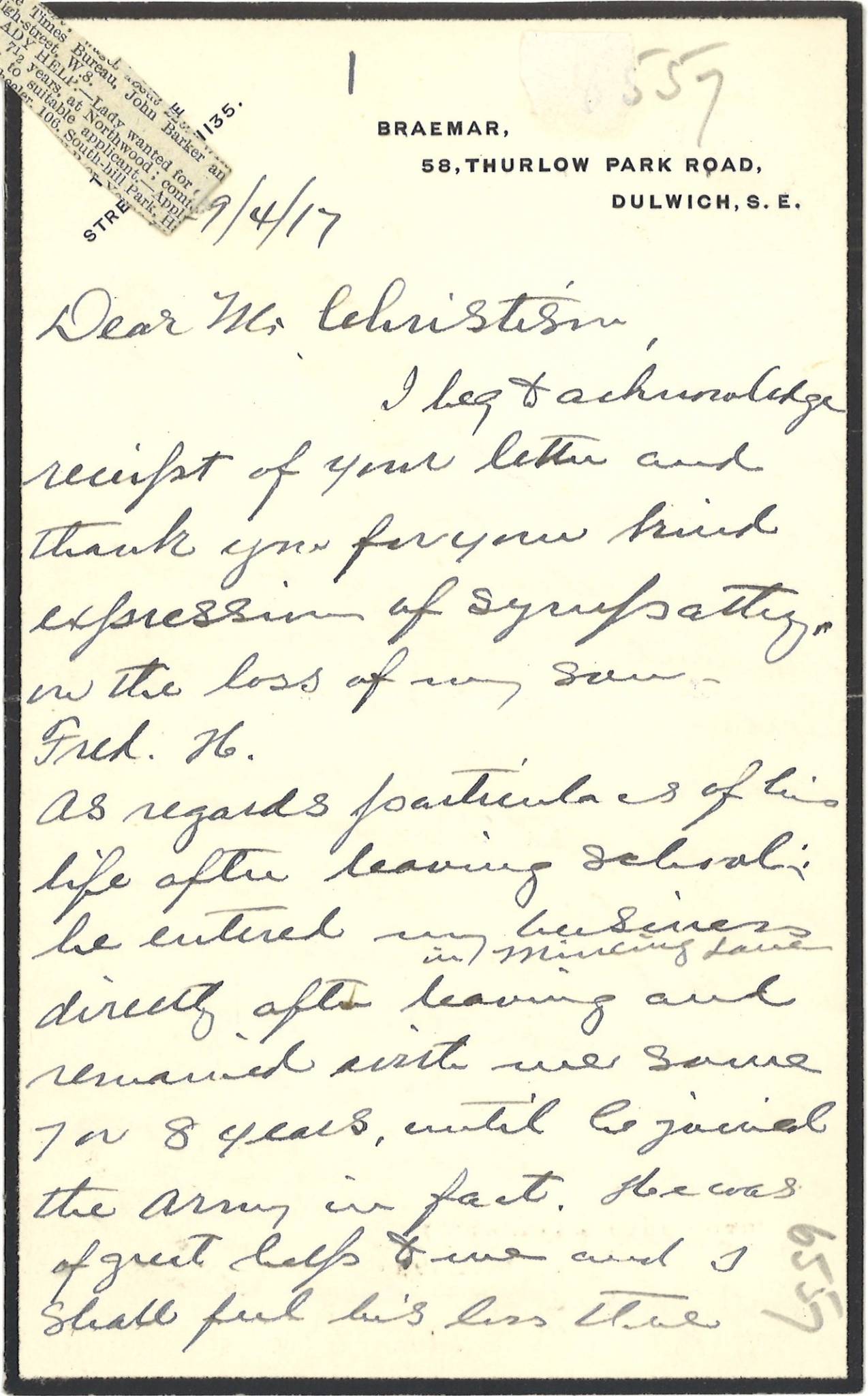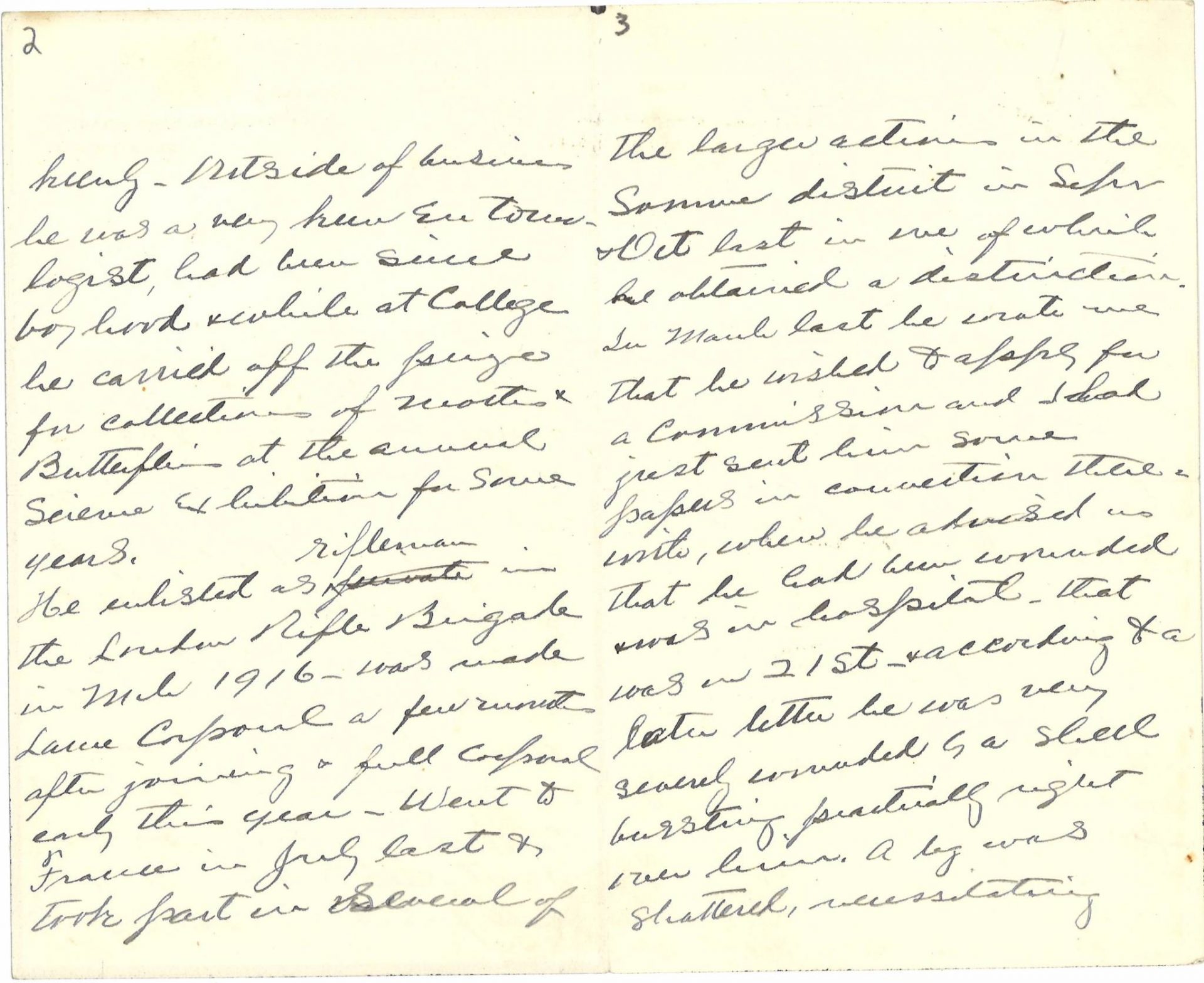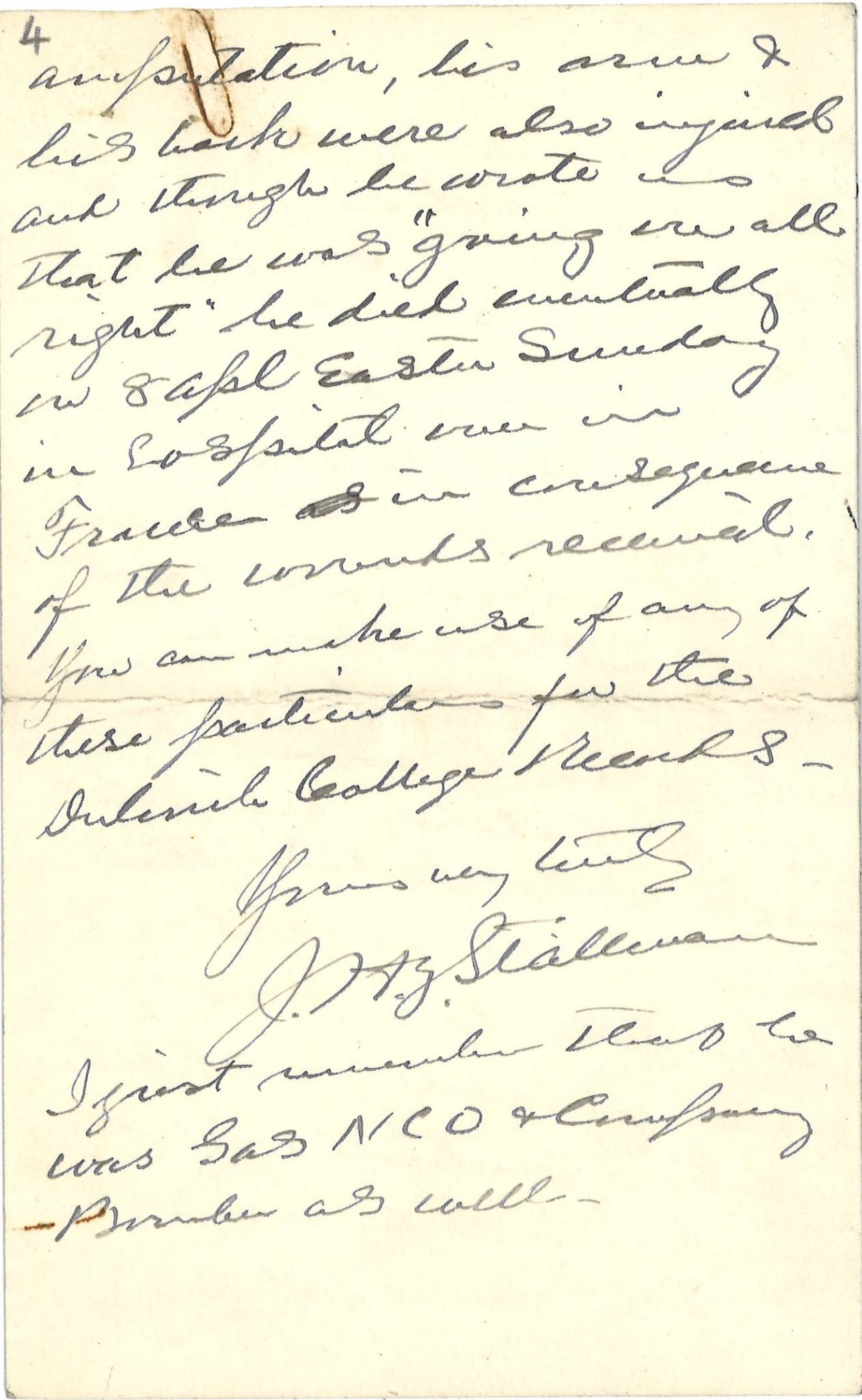 29/4/17
Dear Mr Christison,
I beg to acknowledge receipt of your letter and thank you for your kind expression of sympathy, on the loss of my son Fred H.
As regards particulars of his life after leaving school: he entered my business in Mincing Lane directly after leaving and remained with me some 7 or 8 years, until he joined the army in fact. He was of great help to me and I shall feel his loss there [2] truly. Outside of business he was a very keen entomologist, had been since boyhood & while at College he carried off the prize for collections of moths & butterflies at the annual science exhibition for some years.
He enlisted as rifleman in the London Rifle Brigade in March 1916 – was made Lance Corporal a few months after joining, a full corporal early this year. Went to France in July last & took part in several of the [3] larger actions in the Somme district in Sept. & Oct. last, in course of which he obtained a distinction. In March last he wrote me that he wished to apply for a commission and I had just sent him some papers in connection there & while, when he advised us that he had been wounded & was in hospital – that was on 21st – according to a later letter he was very severely wounded by a shell bursting practically right over him. A leg was shattered, necessitating [4] amputation, his arm & his back were also injured and though he wrote us that he was "going to be all right" he died eventually on 8 April Easter Sunday in hospital over in France in consequence of the wounds received.
You can make use of any of these particulars for the Dulwich College Records.
Yours very truly
J.H.Z. Stallman
I just remembered that he was gaz. NCO & Company [paymaster?] as well