CS Glassborow Father Letter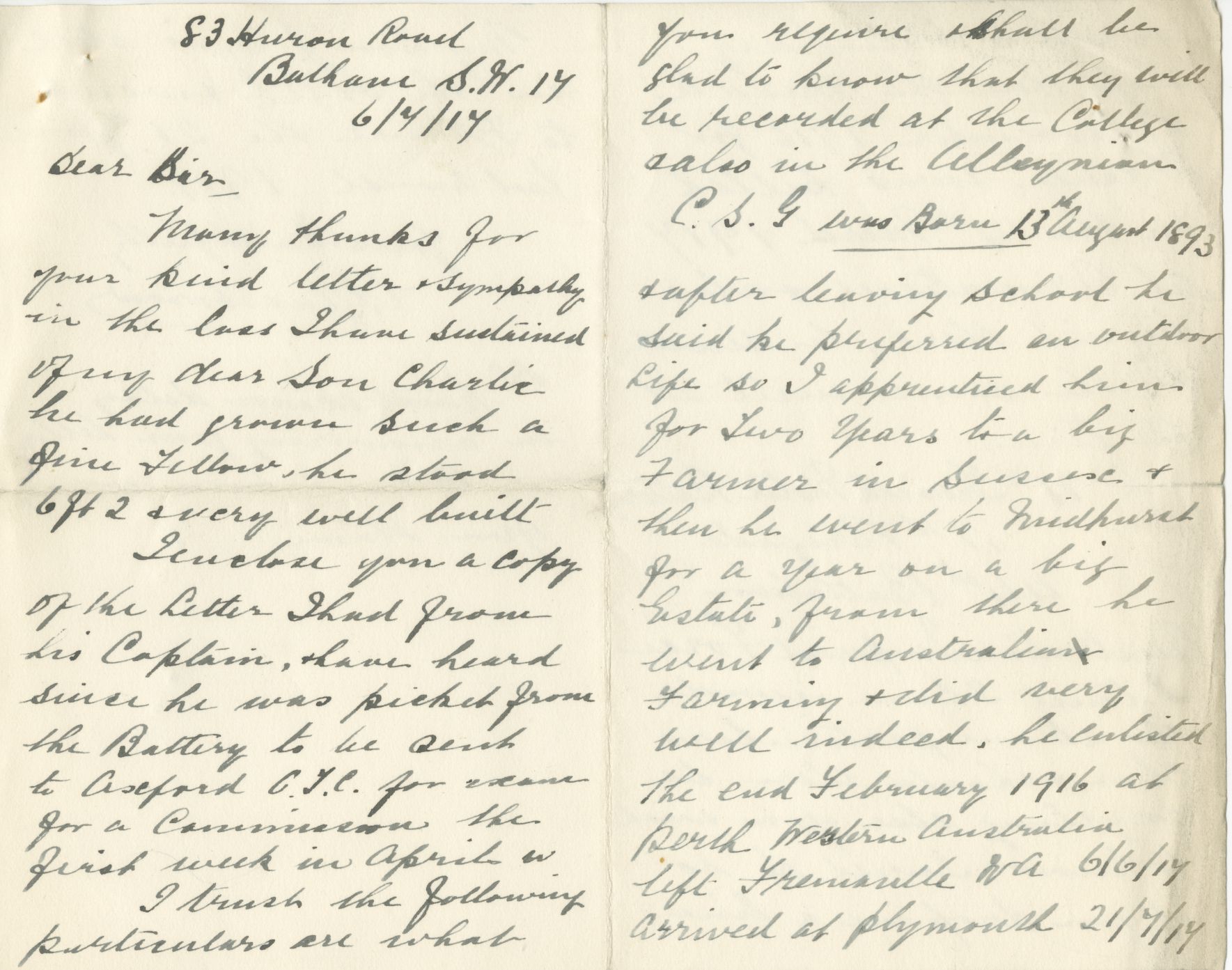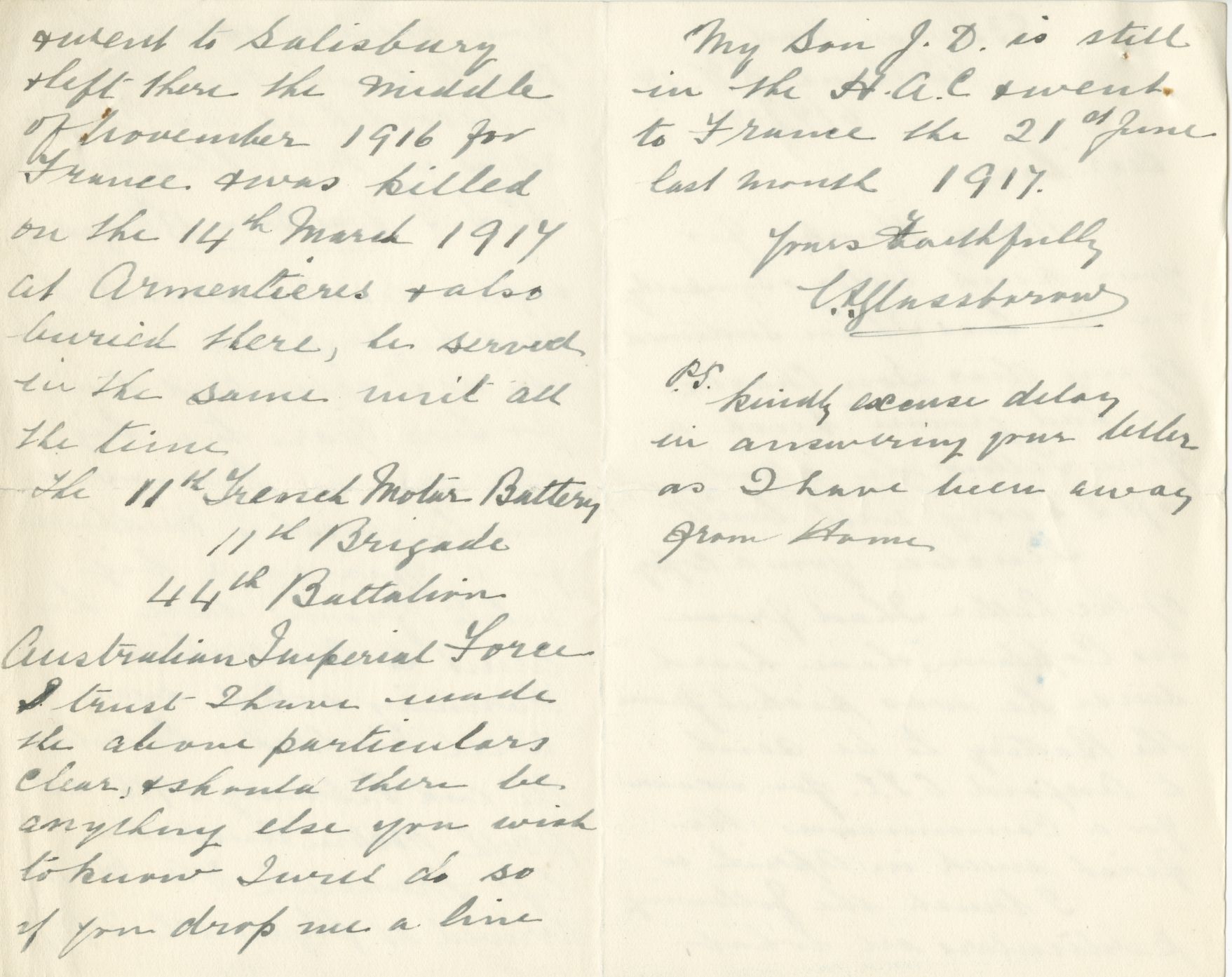 Dear Sir,
Many thanks for your kind letter of sympathy in the loss I have sustained of my dear son Charlie he had grown such a fine fellow, he stood 6 ft 2 and very well built.
I enclose you a copy of the letter I had from his Captain, have heard since he was picked from the Battery to be sent to Oxford O.T.C. for exams for a commission the first week in April.
I trust the following particulars are what you require. I shall be glad to know that they will be recorded at the College & also in the Alleynian.
C.S.G was born 13th August 1893 and after leaving school he said he preferred an outdoor life so I apprenticed him for two years to a big farmer in Sussex and then he went to Midhurst for a year on a big estate, from there he went to Australia farming and did very well indeed, he enlisted the end February 1916 at Perth Western Australia left Fremantle, W.A. 6/6/14 arrived at Plymouth 21/7/14 and went to Salisbury and left there the middle of November 1916 for France and was killed on the 14th March 1917 at Armentieres and also arrived there he served in the same unit all the time the 11th French Mortar Battery Brigade 44th Battalion Australian Imperial Force. I trust I have made the above particulars clear, should there be anything else you wish to know I would do so if you drop me a line.
My son J.D is still in the H.A.C. and went to France the 21st June 1917.
Yours faithfully,
C.A. Glassborow
P.S – kindly excuse delay in answering your letter as I have been away from home.