CEB Meredith Mother Letter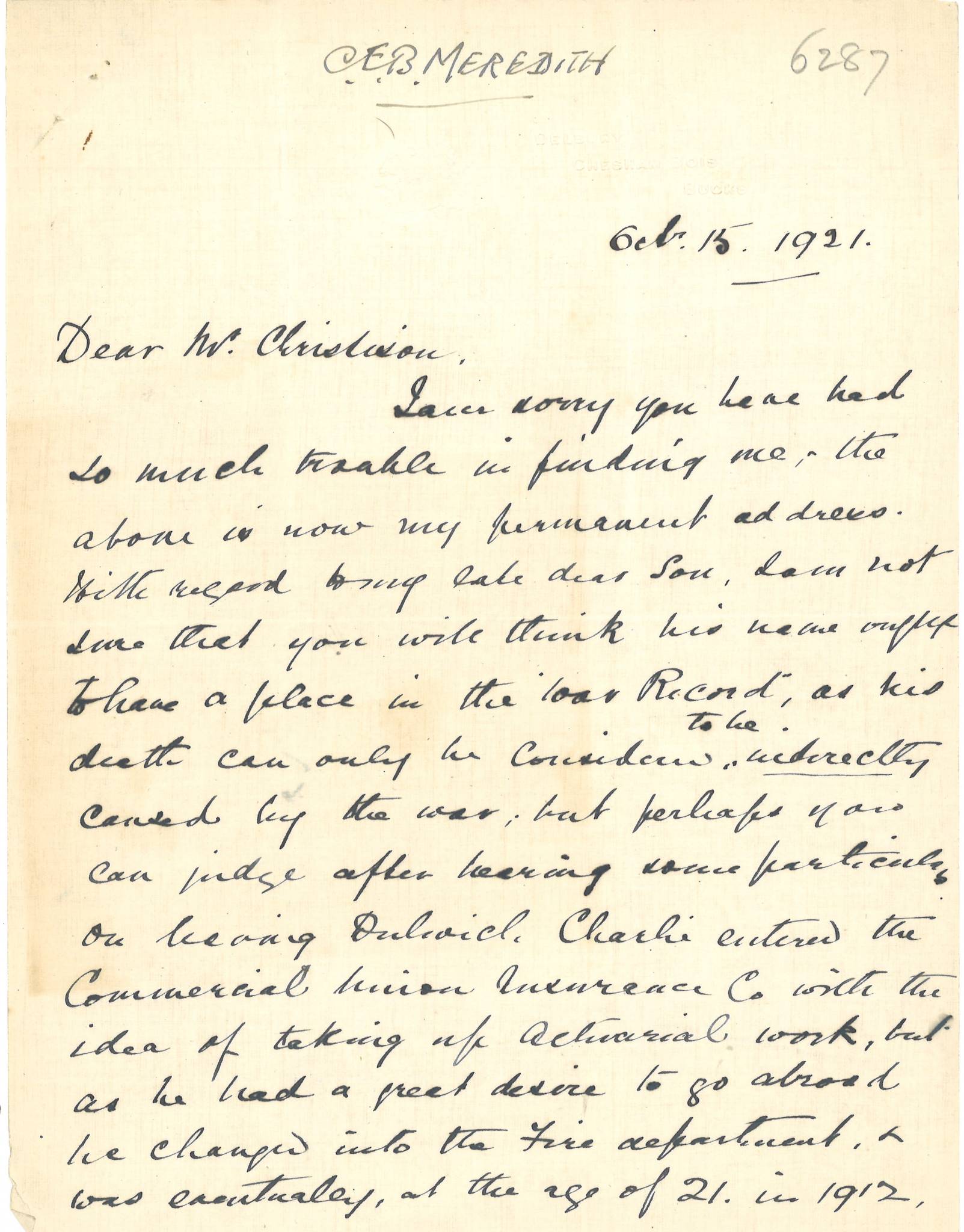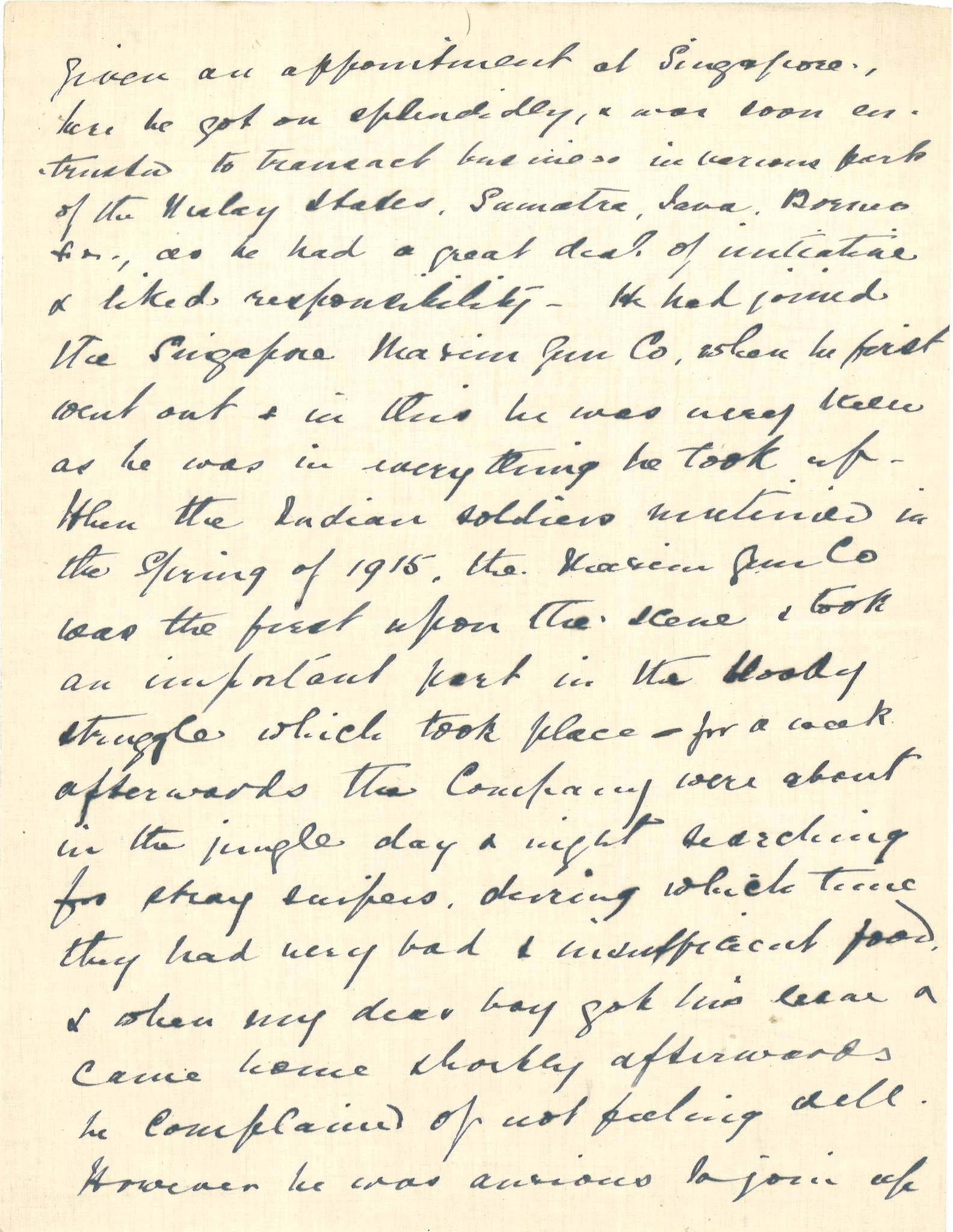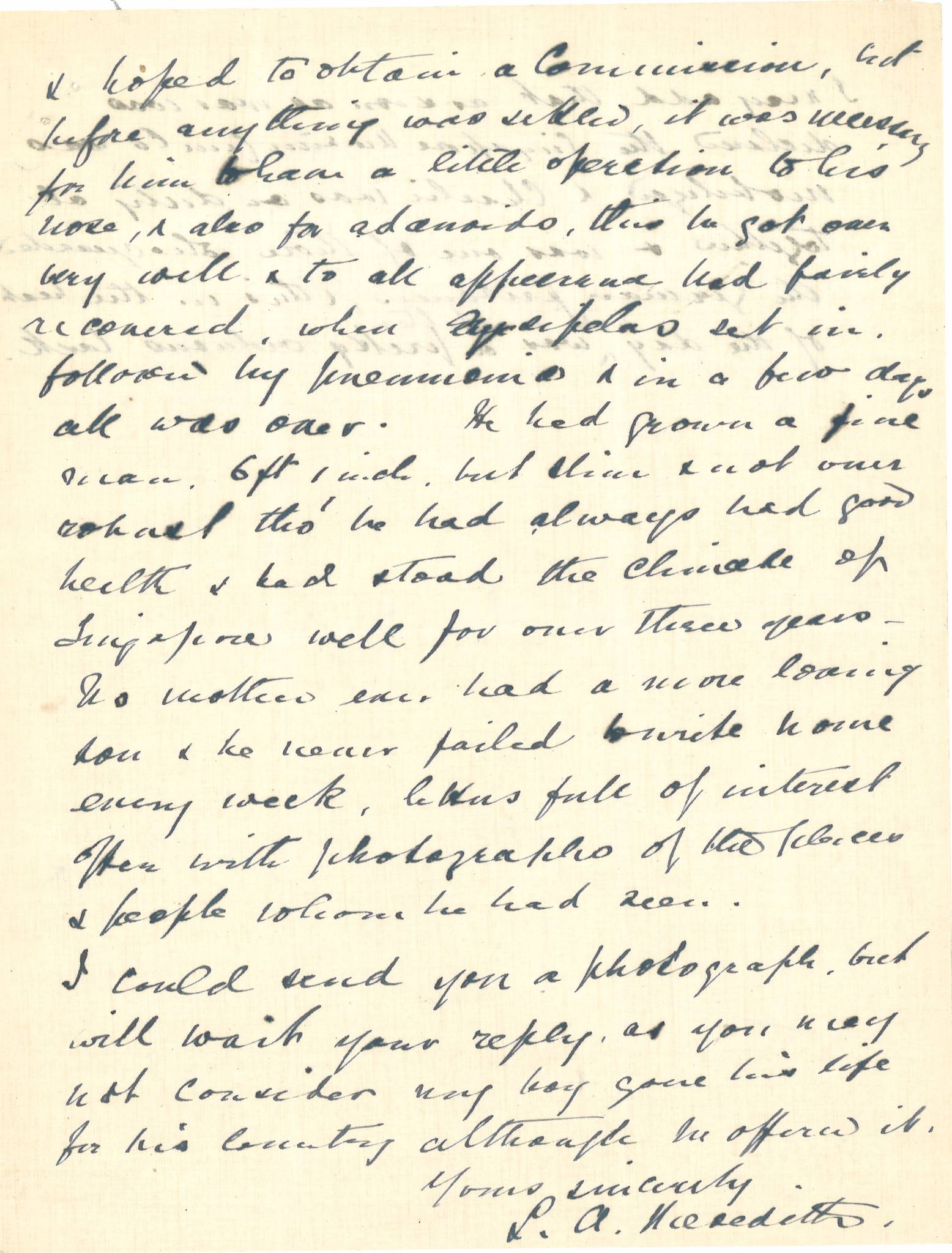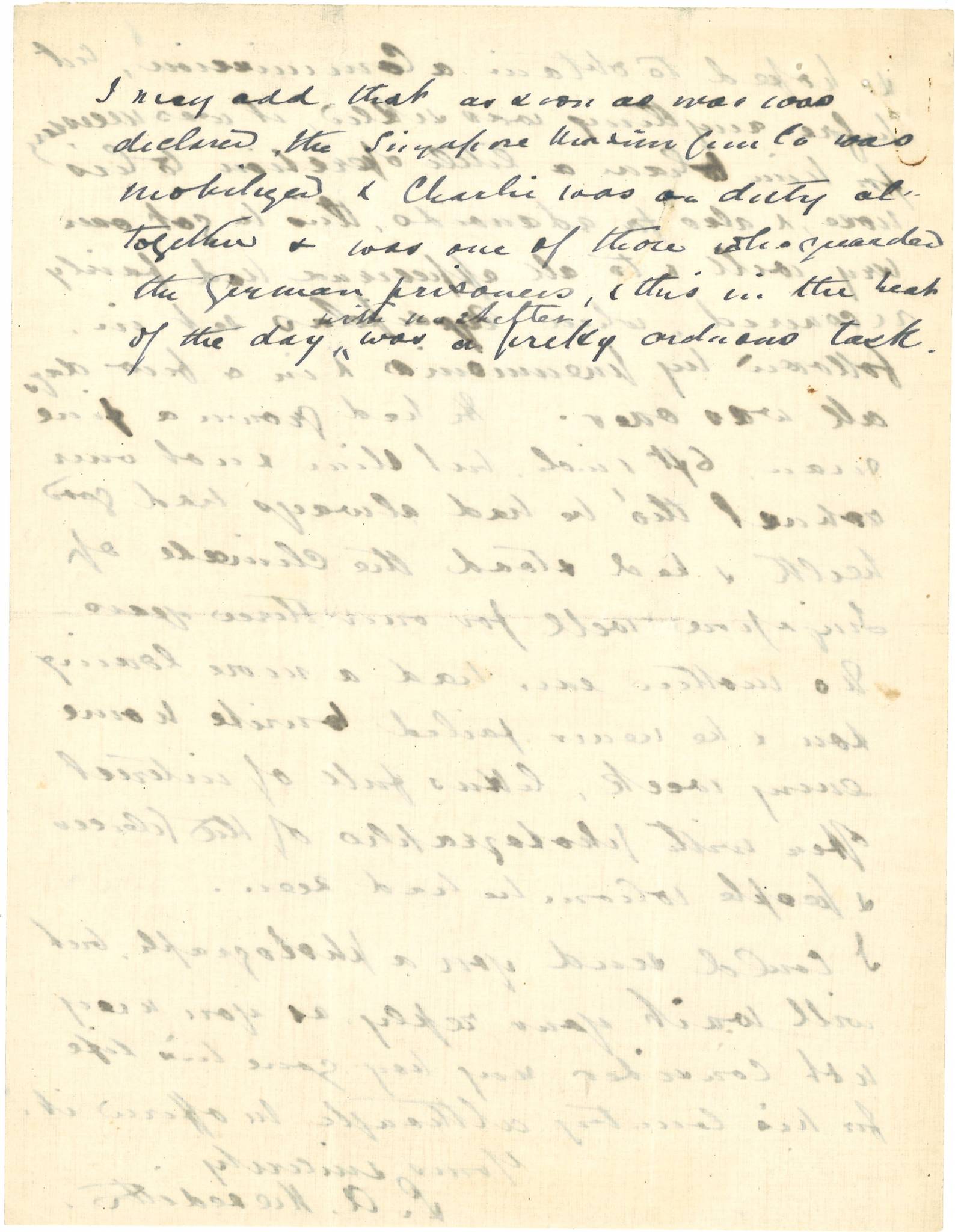 Oct.15.1921
Dear Mr Christison,
I am sorry you have had so much trouble in finding me; the above is not my permanent address. I think in regard to my late son, I am not sure that you will think his name ought to have a place in the War Record, as his death can only be considered to be indirectly caused by the war, but perhaps you can judge after hearing some particulars.
On leaving Dulwich, Charlie entered the Commercial Union Insurance Co. with the idea of taking up Actuarial work, but as he had a great desire to go abroad, he changed into the fire department and was eventually, at the age of 21 in 1912, [2] given an appointment at Singapore. Here he got on splendidly and was soon even trusted to transact business in various parts of the Malay States: Sumatra, Java, Borneo [etc.?], as he had a great deal of interest and liked responsibility. He had joined the Singapore Maxim Gun Co. when he first went out and in this he was very keen, as he was in everything he took up. When the Indian Soldiers mutinied in the Spring of 1915, the Maxim Gun Company was the first upon the scene and took an important port in the bloody struggle that took place – for a week afterwards the Company were about in the jungle day and night searching for stray snipers, during which time they had very bad & in sufficient food.
So when my dear boy got his leave and came home shortly afterwards he complained of not feeling well. However, he was anxious to join up [3] and hoped to obtain a commission, but before anything necessary for him to have a little operation to his nose, and also for adenoids. This he got over very well and to all appearance had finally recovered, when erysipelas set in, followed by pneumonia and in a few days all was over. He had grown a fine man, 6 ft I think, but and not over weight tho' he had always had good health and had stood the climate of Singapore well for over these years – no mother ever had a more loving son and he never failed to write home every week, letters full of interest often with photographs of the places and people whom he had seen.
I could send you a photograph, but will wait your reply, as you may not consider my boy gave his life for his country, although he offered it.
Yours sincerely
L.A. Meredith
[4]
I may add that as soon as war was declared, the Singapore Maxim Gun Co. was mobilised and Charlie was on duty altogether and was one of those who guarded the German prisoners, and this, in the heat of the day with no shelter, was a pretty onerous task.