AW White Letter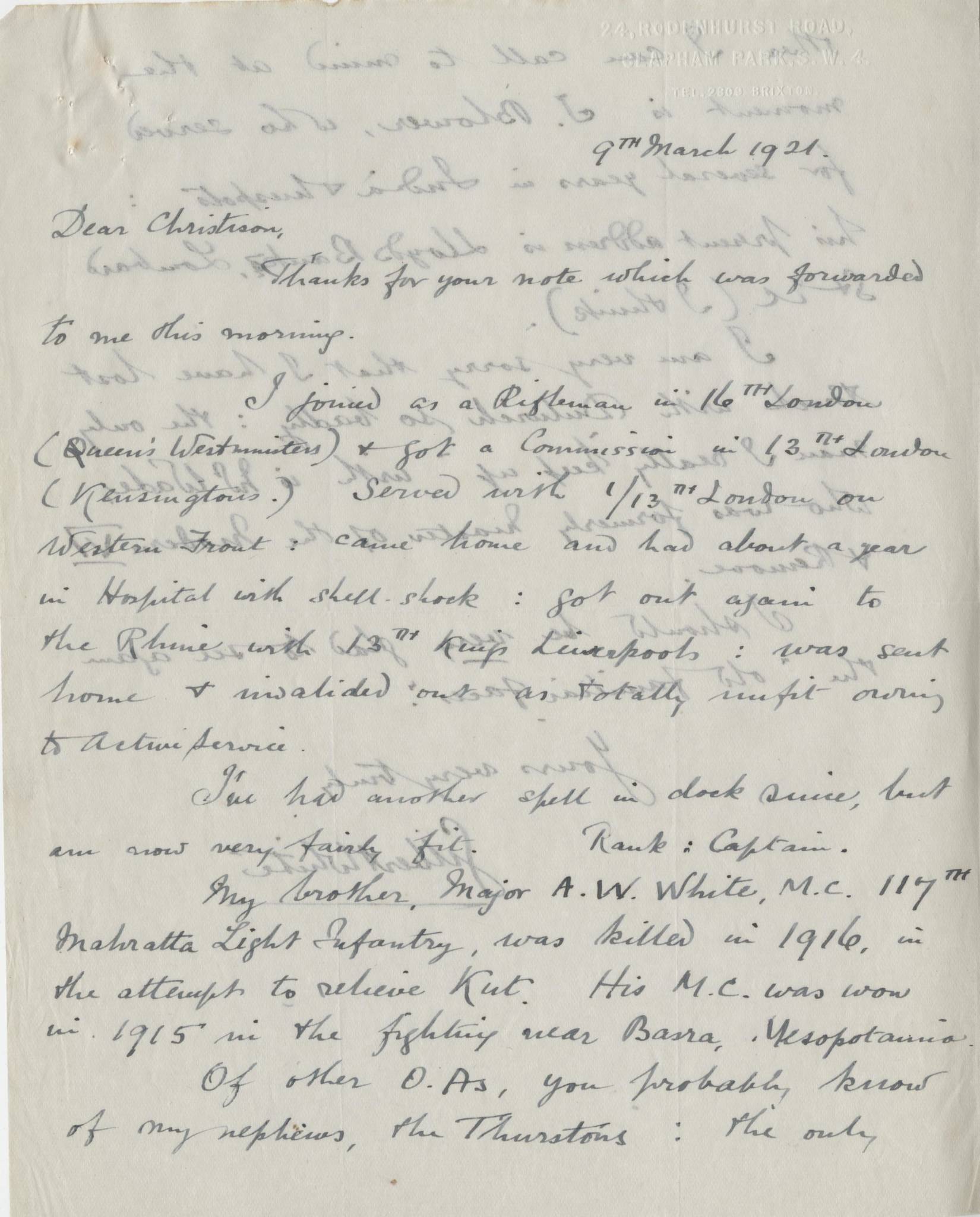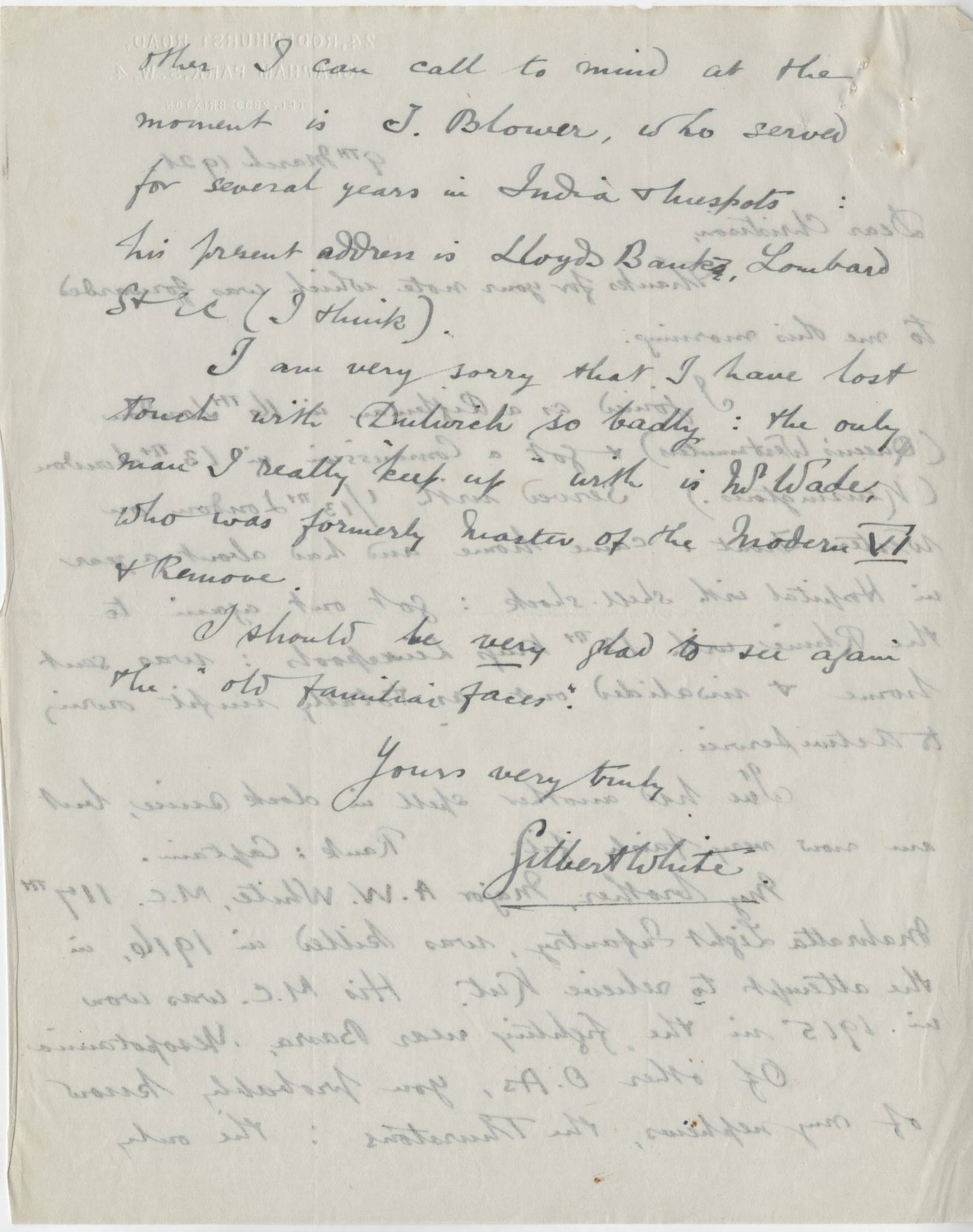 9th March 1921
Dear Christison,
Thanks for your note which was forwarded to me this morning.
I joined as a Rifleman in the 16th London (Queens's Westminsters) & got a commission in 13th London (Kensingtons). Served with 1/13th London on Western Front: came home and had about a year in hospital with shell-shock: got out again to the Rhine with 13th Kings Liverpools: was sent home & invalided out as totally unfit owing to active service.
I've had another spell in dock since, but am now very fairly fit.         Rank: Captain
My brother, Major A.W. White, M.C. 117th Maharatta Light Infantry, was killed in 1916, in the attempt to relieve Kut. His M.C. was won in 1915 in the fighting near Basra, Mesopotamia.
Of other O.As, you probably know of my nephews, the Thurstons: the only other I can call to mind at the moment is J. Blower, who served for several years in India & Mespots [Mesopotamia]: his present address is Lloyds Bank, Lombard Street (I think).
I am very sorry that I have lost touch with Dulwich so badly: the only man I really 'keep up' with G.H. Wade, who was formerly Master of the Modern VI & Remove.
I should be very glad to see again the 'old familiar faces'.
Yours very truly
Gilbert White