AR Tucker Second Father Letter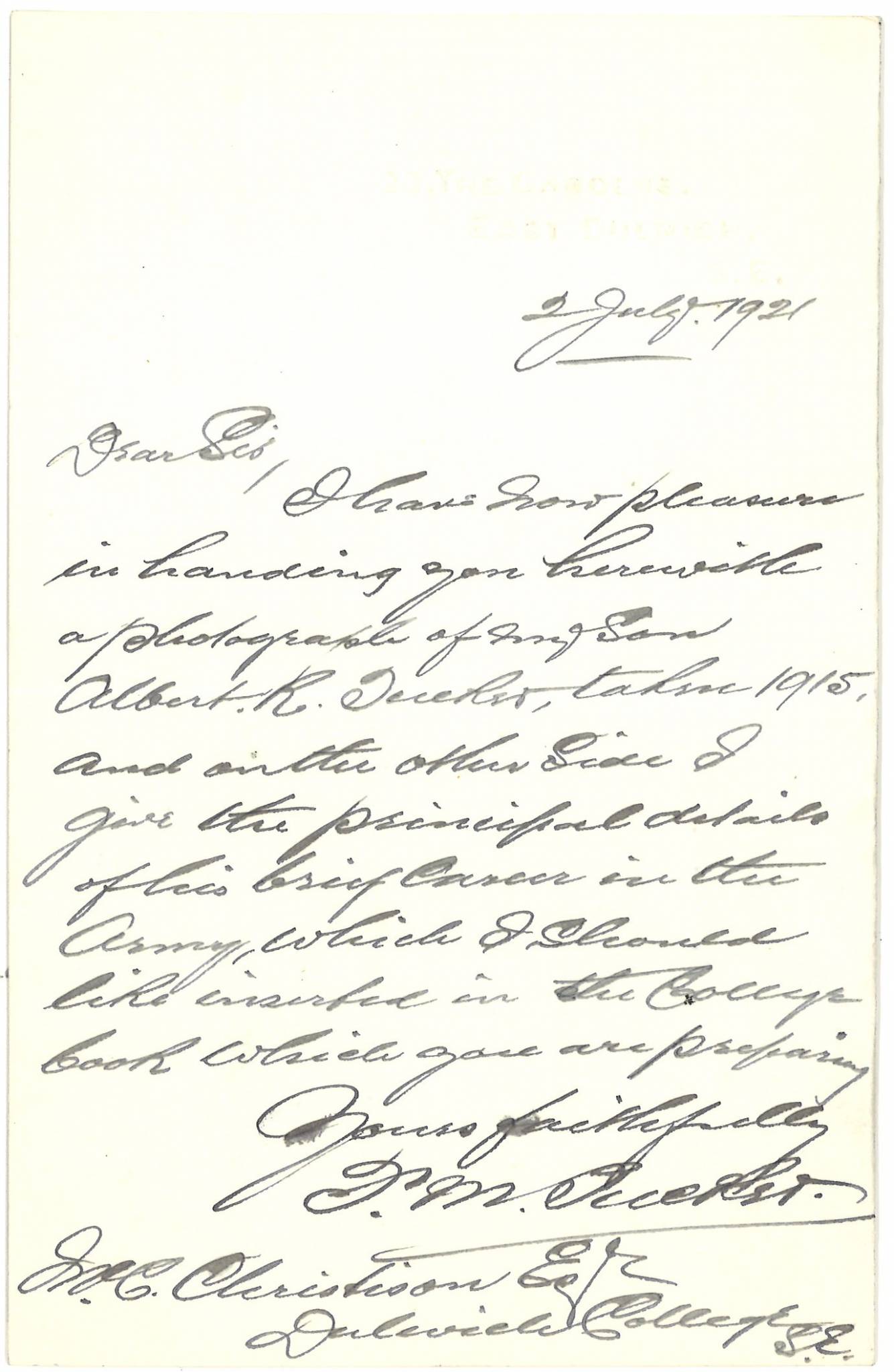 2 July 1921
Dear Sir,
I take fond pleasure in handing you herewith a photograph of my son Albert R. Tucker, taken 1915, and on the other side I give the principal details of his brief career in the army, which I should like inserted in the College book which you are preparing.
Yours faithfully
F.M. Tucker
McC. Christison Esq.
Dulwich College S.E.