AR Tucker First Father Letter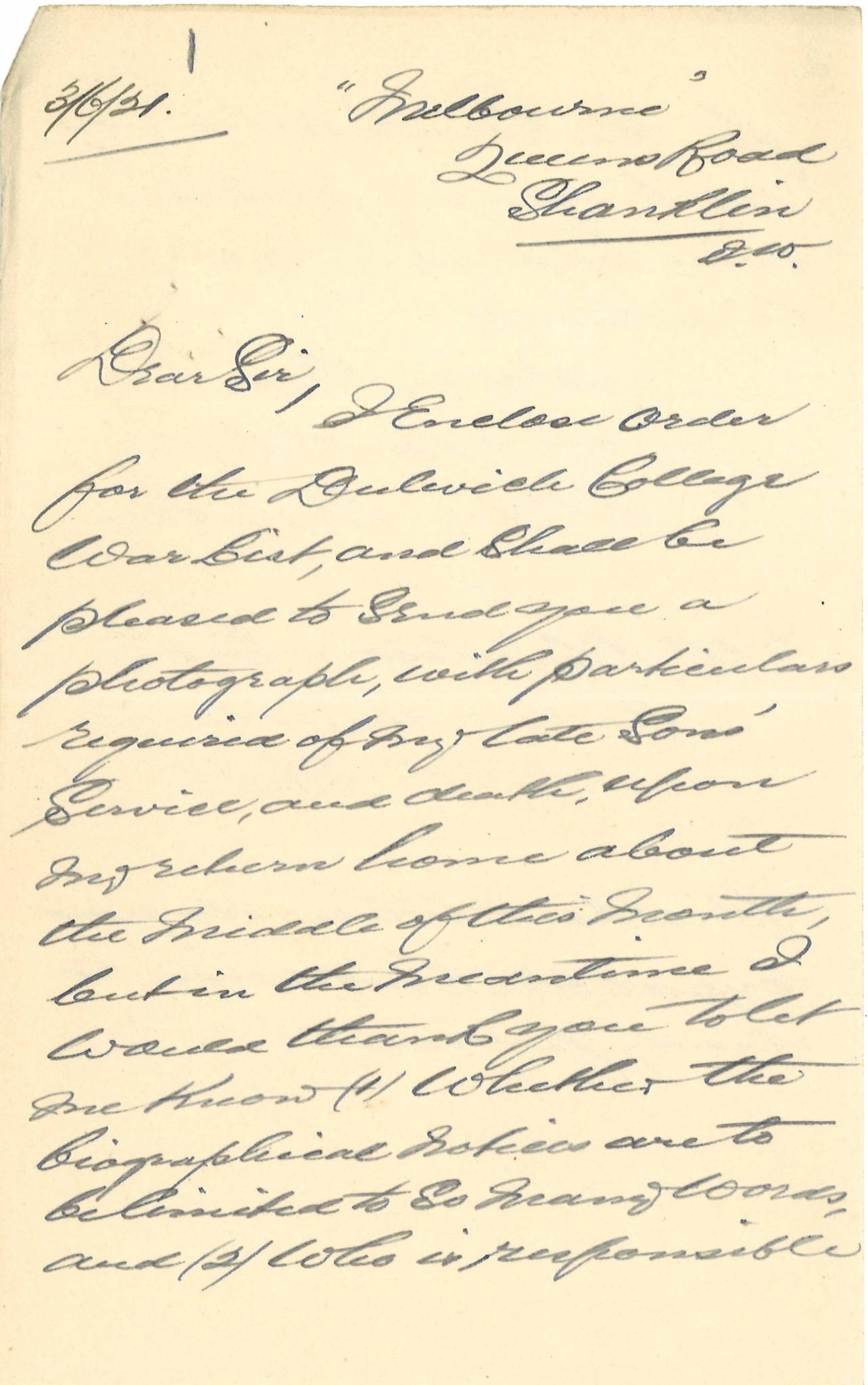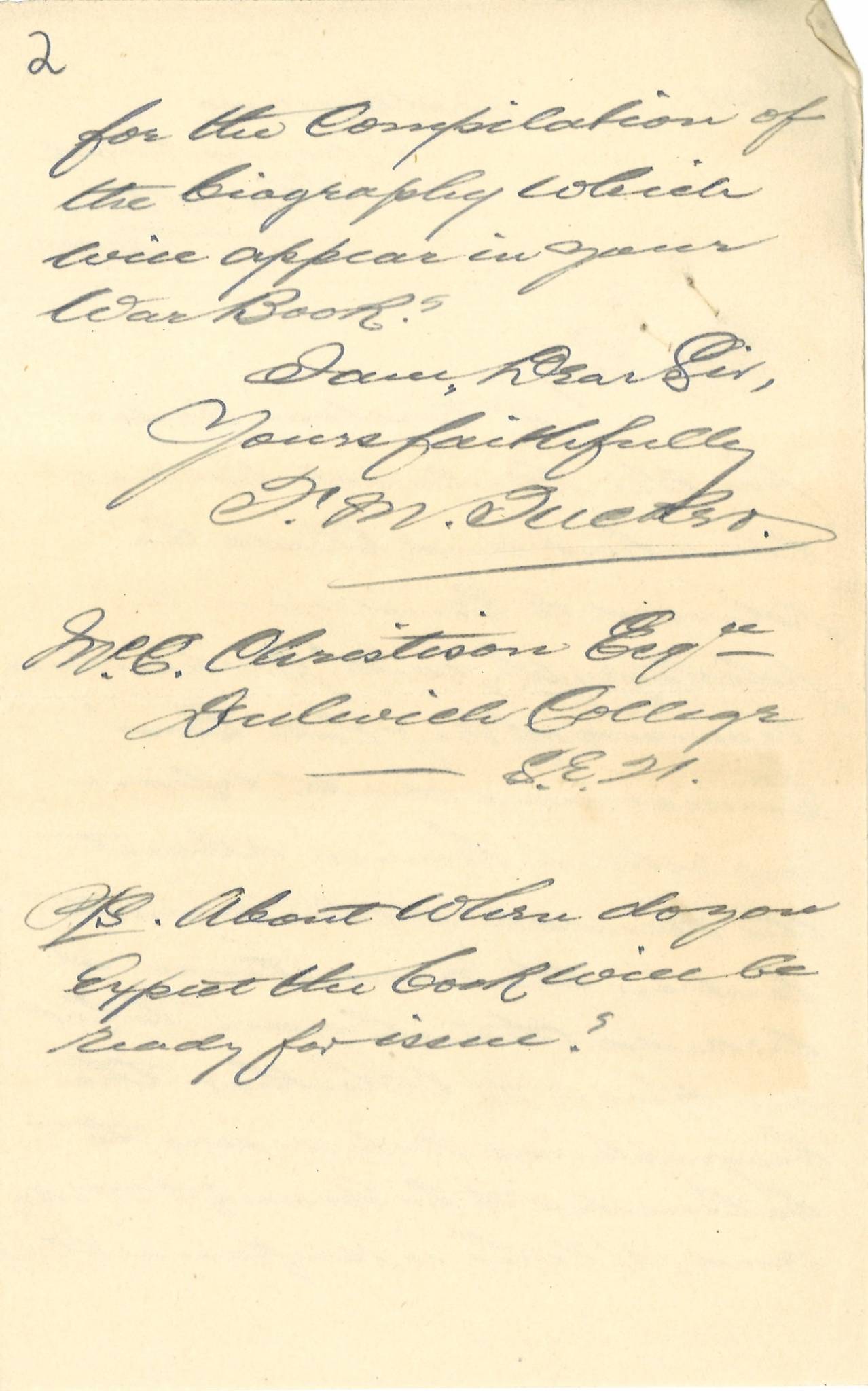 3/6/21
"Melbourne"
Queens Road
Shanklin
I.O.W.
Dear Sir,
I enclose order for the Dulwich College War List, and shall be pleased to send you a photograph, with particulars required of my late son's service and death, upon my return home about the middle of this month, but in the meantime I would thank you to let me know (1) whether the biographical notices are to be limited to so many words, and (2) who is responsible [2] for the compilation of the biography which will appear in your War Books.
I am, Dear Sir,
Yours faithfully
F.M. Tucker
McC. Christison Esq.
Dulwich College
S.E. 21
P.S. About when do you expect the book will be ready for issue?